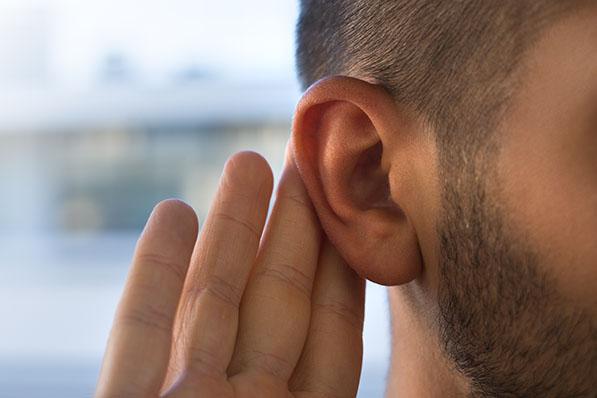 Approximately 48 million Americans have some degree of hearing loss, according to the Hearing Loss Association of America, which also notes that hearing loss has been shown to negatively impact nearly every dimension of the human experience — including perceptions of mental acuity and work performance, among many others.
Not knowing how to treat job applicants and employees who are deaf or hard of hearing, or have other hearing conditions, could lead to workplace discrimination if employers act on unfounded assumptions that workers with hearing conditions may cause safety hazards, increase employment costs or have trouble communicating.
To help shed light on the subject, the U.S. Equal Employment Opportunity Commission (EEOC) recently released its updated "Hearing Disabilities in the Workplace and the Americans with Disabilities Act" guidance, which covers many issues, including what types of reasonable accommodations applicants or employees with hearing disabilities may need, and how an employer can ensure that no employee is harassed because of a hearing disability or any other disability.
The guidance also describes easy-to-access technologies that can make providing a reasonable accommodation for a hearing disability, such as a hearing aid-compatible telephone headset and access to a video relay service, free or low-cost. New and updated examples describe how employers can use available technology, including:
Providing a deaf employee with a smart phone so they can receive text messages instead of relying on the "numerous communications made over the public address system … such as requests for sales representatives to report to different parts of the store to assist customers," which the individual can't hear; or
Training someone to operate a forklift using a visual alert on a smart watch, a vibrating pager with a light signal or a tablet mounted on the dashboard to communicate with a spotter.
"The practical questions and answers and realistic scenarios in this updated document will help educate employers on those responsibilities and employees about their rights," said EEOC Chair Charlotte A. Burrows in a press release.
This guidance is not new policy and is only meant to provide clarity regarding existing requirements under the law.
Katie Culliton, Editor, CalChamber
CalChamber members can read more about Reasonable Accommodation of Disabilities in the HR Library. Not a member? Learn about the benefits of membership.