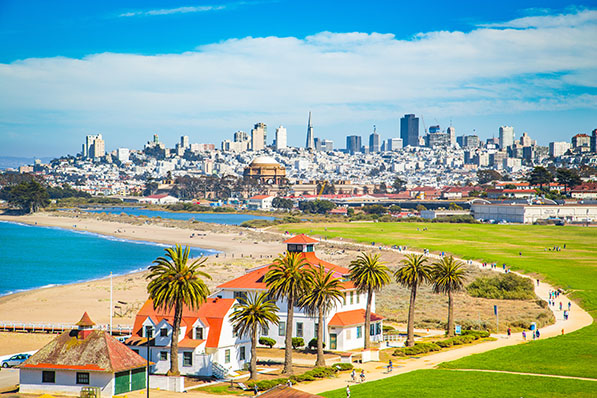 San Francisco employers with 100 or more employees should prepare to comply with yet another local ordinance that goes into effect on February 19, 2023! On January 20, 2023, San Francisco's mayor approved a new ordinance called the Military Leave Pay Protection Act, which requires that covered private employers pay employees, who are military reservists and are called for military duty, the difference between their military salary and their civil salary as employees, for up to 30 days in a calendar year.
The San Francisco Board of Supervisors unanimously passed this new ordinance, and city officials believe it's the first law in the nation to require that private companies pay the difference between military and civilian pay. The ordinance's goal is to protect "the income and employment security" of military reserve and National Guard personnel.
Covered Employers and Employees
While the new military leave pay ordinance covers private employers with 100 or more employees worldwide, it will not apply to employees covered by a bona fide collective bargaining agreement, to the extent that the requirements under the ordinance are expressly waived.
This ordinance covers employees if they work in San Francisco and are a member of the reserve corps of the United States Armed Forces, National Guard or other uniformed service organization of the United States. The ordinance applies to full-time, part-time and temporary employees who are qualified military members.
Supplemental Pay Requirements
Employers must pay the difference between the amount of a covered employee's gross military pay and the amount of gross pay the employee would have received from the employer had the employee worked their regular work schedule — excluding overtime unless overtime is part of the employee's regular work schedule. This leave for military duty with supplemental compensation can be taken in daily increments of one or more days at a time, for up to 30 days in any calendar year.
If any other law or policy of the employer covers military leave, then this compensation can be offset so that a covered employee doesn't receive compensation that is more than their regular work schedule. An employer may treat supplemental compensation as a loan payable with interest if an employee who is fit for employment received supplemental compensation and doesn't return to their position with the employer within 60 days of release from military duty.
Enforcement
As with other San Francisco employment ordinances, the Office of Labor Standards and Enforcement (OLSE) will implement and enforce this new military ordinance. The OLSE may investigate possible violations and may order temporary relief to mitigate the violation pending completion of a full investigation or hearing, which may result in penalties and other appropriate relief — such as payment of supplemental compensation that was unlawfully withheld. The penalty amount is the amount of supplemental compensation withheld from the employee multiplied by three, or $250, whichever amount is greater.
Additionally, the San Francisco may bring a civil action against the employer or other person who violates this ordinance. Employees may bring a civil action only if they first serve a written notice to the OLSE and San Francisco City Attorney expressing their intent to bring an action. An employee cannot bring a civil action if, within 90 days of serving the notice, San Francisco brings a civil action alleging a violation or if it informs the employee either that it intends to initiate administrative enforcement or if it determined that no violation occurred. The prevailing party in a civil action is entitled to legal, equitable or injunctive relief, as well as attorneys' fees and costs.
Covered San Francisco employers should review this ordinance's requirements and prepare to comply starting February 19. Employers should monitor the San Francisco Office of Labor Standards Enforcement's (OLSE's) website for anticipated guidance and additional information on this upcoming ordinance.
CalChamber's free Local Ordinance Wizard can help determine the local ordinances and labor law posters that apply to your business or location(s).
Sarah Woolston, Employment Law Subject Matter Expert, CalChamber
CalChamber members can read more about other San Francisco local ordinances, including Paid Parental Leave, Drug Testing Regulations and the Retail Workers Bill of Rights, on HRCalifornia. Not a member? See how CalChamber can help you.