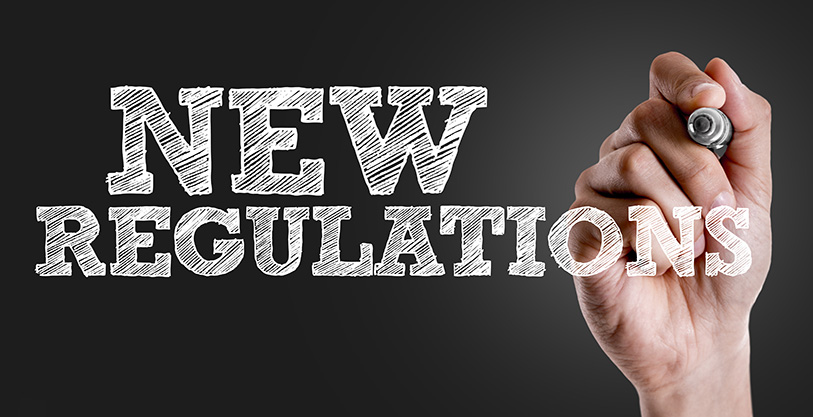 California's nonemergency COVID-19 regulation is now in effect, replacing the previous emergency COVID-19 temporary standards. As previously reported, on December 15, 2022, the California Occupational Safety and Health Standards Board (OSHSB) voted to continue California's COVID-19 regulation for two more years, pending approval by the Office of Administrative Law (OAL). The OAL officially approved the regulation on February 3, 2023, which will remain in effect until February 3, 2025, with recordkeeping requirements through February 3, 2026.
The nonemergency regulation's general framework will be familiar to employers working under the previous iterations of Cal/OSHA's COVID-19 rules. For example, it continues to require employers to specifically address COVID-19 in the workplace, including:
Identifying COVID-19 cases in the workplace, excluding any employee cases;
Identifying and providing no-cost testing of close contacts; and
Following outbreak protocols if three or more cases occur.
The definition of close contact was revised to be consistent with the California Department of Public Health (CDPH) order issued in October 2022. Like the temporary standards before it, the nonemergency regulation provides that if the CDPH changes the definition of close contact via order or regulation, the CDPH definition applies.
The nonemergency COVID-19 regulation makes some notably favorable changes for employers. For example, exclusion pay has been removed, meaning employers will no longer be required to provide unlimited paid sick leave whenever a COVID-19 case occurs in the workplace.
Additionally, outbreak protocols can end slightly sooner under the new regulation. Whereas outbreak protocols previously had to continue until an employer had zero COVID-19 cases in a two week period, the new text will allow outbreaks to end so long as one or less cases occur in a two-week period.
Employers should review the new regulation along with Cal/OSHA's COVID-19 Prevention Nonemergency Regulations resource page, which includes fact sheets, FAQs, a COVID-19 model written program and other resources. Employers should revise their COVID-19 procedures as necessary and start training their employees on the new procedures.
James W. Ward, J.D., Employment Law Subject Matter Expert/Legal Writer and Editor, CalChamber
CalChamber members can use CalChamber's COVID-19 Prevention Checklist to assist them in revising and implementing their COVID-19 procedures. Not a member? Learn about the benefits of a membership.