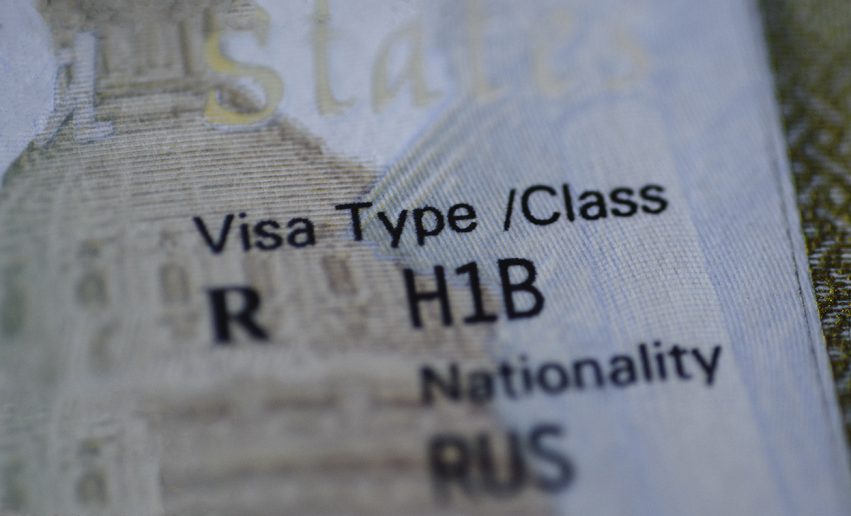 On Friday, January 27, U.S. Citizenship and Immigration Services (USCIS) announced that the initial registration period for the fiscal year 2024 H-1B visa cap will open at 9 a.m. Pacific on March 1 and run through 9 a.m. Pacific on March 17, 2023.
Stated simply, the H-1B visa allows American employers to temporarily hire highly skilled foreign professionals in occupations that require specialized knowledge that many say they can't find here. And each year, the USCIS opens a total of 85,000 H-1B visas — 65,000 for applicants who have a bachelor's degree or equivalent, and 20,000 for those with a master's degree or higher. What's more, 6,800 of those visas are reserved for applicants from Chile and Singapore, leaving 58,200 available for the bachelor's, or general, pool.
During this initial registration period, prospective petitioners and representatives can complete and submit their registrations using the USCIS online H-1B registration system. Employers must have a myUSCIS account; registered users can simply log in, while new users must first create an account. Registrants will be able to create new accounts beginning at 9 a.m. Pacific on Feb. 21.
The USCIS notes that one of the top user errors each year is users creating the wrong type of account, as there are three types of USCIS online accounts:
The applicant/petitioner/requestor account consists of individuals who will use this account to prepare and file applications, petitions or other benefit requests. But this account type cannot be used to prepare or submit H-1B registrations.
The attorney/representative account is for attorneys or accredited representatives (legal representatives) submitting H-1B registrations on behalf of a prospective petitioner.
The registrant account is what a prospective petitioner must create in order to participate in the H-1B registration process, regardless of whether the prospective petitioner will be using an attorney or accredited representative to submit the registration.
When registering each beneficiary electronically for the selection process, prospective H-1B cap-subject petitioners or their representatives also must pay the associated $10 H-1B registration fee for each registration submitted on behalf of each beneficiary.
Beginning March 1, prospective petitioners or their representatives will be able to submit registrations for multiple beneficiaries in a single online session. Through the account, they will be able to prepare, edit and store draft registrations prior to final payment and submission of each registration.
For each registration submitted, the USCIS will assign a confirmation number that is used solely to track registrations; this number cannot be used to track your case status in "Case Status Online."
If the USCIS receives enough registrations by March 17, it will randomly select registrations and send selection notifications via users' myUSCIS online accounts. If the agency doesn't receive enough registrations, all properly submitted registrations will be selected.
The USCIS intends to notify account holders about their selection status by March 31.
Jessica Mulholland, Managing Editor, CalChamber
CalChamber members can read more about the H-1B Visa in the HR Library. Not a member? Learn more about how HRCalifornia can help you.