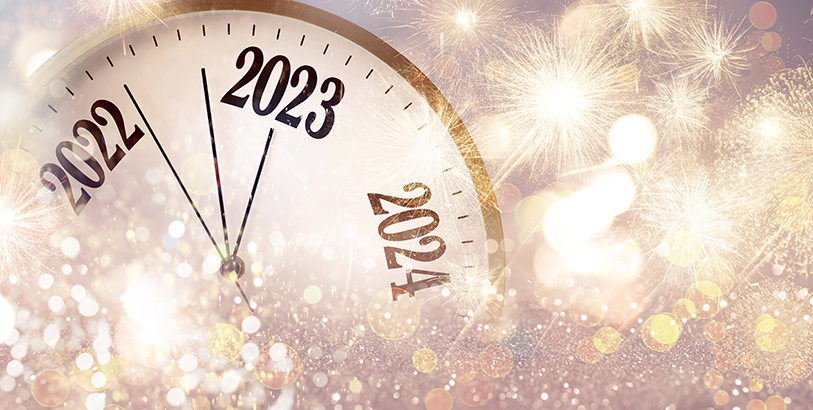 Goodbye, 2022! 2023, and all those new employment laws, are right around the corner, so let's take a look back at our most popular HRWatchdog blogs of 2022. Like in years past, COVID-19 and upcoming new employment laws take the top spots, but a Q&A about mental stress leave shows that employers are dealing with side effects of the last few years.
Most of the top 2022 HRWatchdog blog posts dealt with COVID-19 Supplemental Paid Sick Leave (SPSL):
Also in our top blogs is New 2023 California Employment Laws, which highlights many of the new laws taking effect next year. For example, beginning January 1, 2023, employees can take CFRA leave or paid sick leave to care for a "designated person," and bereavement leave is mandatory for employers with five or more employees. CalChamber employment law experts cover the new 2023 employment laws in more detail in the Your Guide to 2023 California Employment Laws white paper (CalChamber members can access the white paper here.) New California Law Expands Pay Scale Disclosure, Pay Data Reporting Requirements is another new law that employers read about as they prepare for 2023!
And rounding out the top blogs list is Mental Stress Leave: Time with Employer Among Eligibility Factors, which answers the question: During the past two years, we've had several employees claiming they are dealing with depression and anxiety/stress. Can they file for leave under the Family and Medical Leave Act (FMLA) for these claims? CalChamber members can read HRCalifornia Extra's Seven Ways Employers Can Help Employees Manage Fear, Anxiety for tips on how to encourage employees to decrease their stress and anxiety. 
Stay tuned in 2023 for HRWatchdog's posts on California and federal legislation, important court cases, and agency actions affecting employment law. We hope you have a happy New Year! We'll see you next week with more 2023 new laws coverage.
Katie Culliton, Editor, CalChamber
Don't forget to order your CalChamber's 2023 all-in-one California and Federal Labor Law poster that contains the 18 state and federal employment notices every California employer must post — even if you only employ one person in California. Our updated 2023 version includes the eight mandatory updates required for 2023.