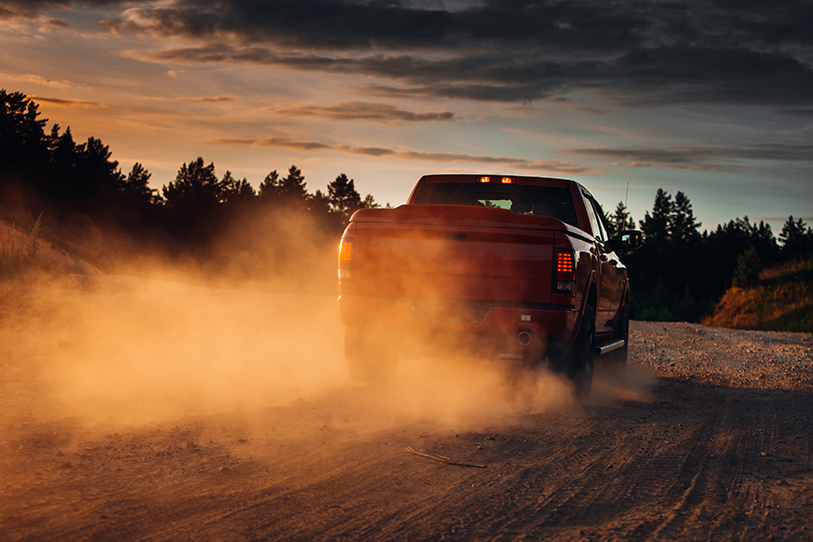 On July 8, 2022, the U.S. Ninth Circuit Court of Appeals certified three questions to the California Supreme Court to assist it with ruling whether a class action lawsuit over unpaid wages may continue. The lawsuit, Huerta v. CSI Electrical Contractors, Inc., et al., seeks uncompensated wages and meal period premiums related to requirements that workers enter and exit the worksite through a main security gate where employees must drive personal vehicles under specific employer rules to parking lots as well as requirements to remain onsite during meal periods.
Huerta worked for CSI Electrical Contactors (CSI) through a subcontractor at the California Flats Solar Project. At Huerta's worksite, which only had one entrance with a guard shack and then a security gate several miles down the road, the Department of Fish and Wildlife (DFW) imposed speed limits and monitoring to ensure minimal disturbances to wildlife, including having a biologist clear the entrance road each morning, potentially causing workers to wait upon arriving at the entrance.
Once through the entrance, the workers drove to the security gate where CSI required workers to first report for duty each day. At the security gate, the workers would scan badges, and the security guards would sometimes peer into vehicles. Once through the security gate, workers would drive another 10-15 minutes to parking lots. During this drive, workers were subject to DFW-imposed speed limits, as well as other rules prohibiting smoking, gambling, drinking, drug use, firearm use and creating dust, as well as requiring any other precautions around endangered species. In addition, CSI required workers to remain on the premises throughout their shift, even during meal periods.
At the end of each day, workers would have to go back through the same security gate following the same procedures as when they entered. However, because most workers left around the same time of day, the wait at the security gate could range from five to twenty minutes. Furthermore, CSI threatened suspension or termination for noncompliance with any of these rules.
Huerta's suit alleges that these rules constituted sufficient control of workers so the time spent at the security gate as well as driving between the gate and the parking lots should be compensable under California law. Additionally, because he and other workers were required to be on the premises during their meal periods, CSI didn't relinquish control over the workers, as required by California law, and thus were owed meal premiums.
The trial court ruled in CSI's favor finding that there wasn't sufficient control to trigger compensation for the security check and drive time. The trial court also ruled that Huerta and other workers were subject to valid collective bargaining agreements that overruled California meal period law and, thus, were not entitled to meal period premiums.
Upon review, the Ninth Circuit found that no California law directly addressed whether this time was compensable or if meal period premiums were available to the workers.
Two years ago, the Ninth Circuit had a similar issue with employee security screening at Apple retail stores that occurred after the employee clocked out. In that case, Frlekin v. Apple, Inc. (2020) 8 Cal. 5th 1038, the California Supreme Court answered the Ninth Circuit's questions resulting in its decision that Apple exercised sufficient control over employees such that the time spent waiting for and undergoing the checks should be compensated. However, in this case, the Ninth Circuit has found that CSI's level of control is less than that exercised by Apple, and so the Ninth Circuit is now asking the following questions:
Is time spent on an employer's premises in a personal vehicle waiting to scan an identification badge, have security guards peer into the vehicle and then exit a security gate after a shift compensable as hours worked?
Is time spent on an employer's premises in a personal vehicle, driving between the security gate and the employee parking lots before or after shifts while subject to employer rules compensable as hours worked?
Is time spent on an employer's premises during a designated unpaid meal period when required by employer policy and a valid collective bargaining agreement compensable as hours worked?
The California Supreme Court has not yet agreed to answer these questions; however, the court has had a recent practice of agreeing to do so whenever the Ninth Circuit has asked. If the California Supreme Court agrees to answer these questions, it could continue to both broaden activities that would be considered compensable and broaden exposure to employers who don't compensate for these activities. Employers who may have similar practices with their workforce are encouraged to consult with legal counsel about whether those practices should be changed while these questions remain pending with the California Supreme Court.
Matthew J. Roberts, Employment Law Counsel/Subject Matter Expert
CalChamber members can read more about Security Screening in the HR Library. Not a member? See how CalChamber can help you.