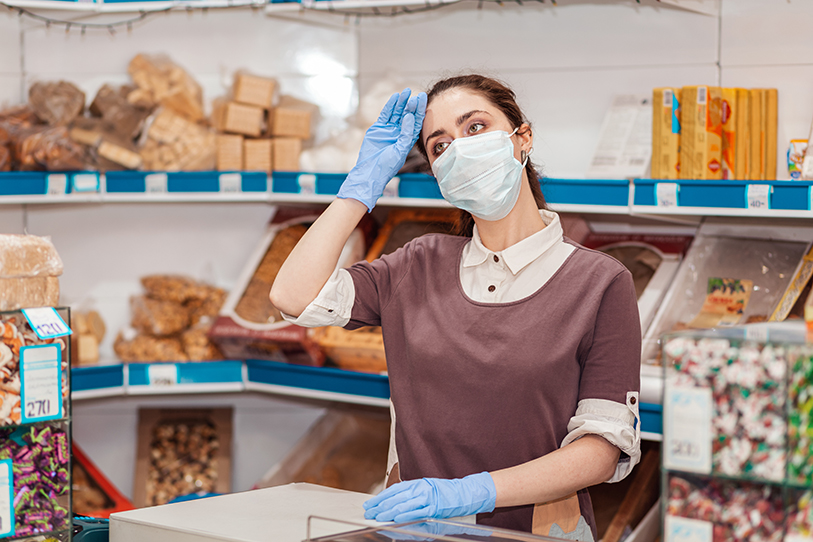 As of March 29, 2021 — and retroactive to January 1, 2021 — employers with 26 or more employees have been required to provide 80 hours of COVID-19 Supplemental Paid Sick Leave (SPSL) to their employees. In late July, four months after the bill enacting the SPSL law went into effect, the California Labor Commissioner's Office cited a Southern California grocery store chain for failing to provide or delaying COVID-19 SPSL to 95 affected workers at three of its grocery stores.
"Supplemental paid sick leave is intended to protect workers from being forced to choose between their health and providing for their families," said Labor Commissioner Lilia García-Brower in a press release. "These violations expose workers, their families and [the grocery store's] customers to unnecessary health risks."
During the Labor Commissioner's investigation, it discovered that the employer didn't consistently inform workers of their rights to SPSL if COVID-19 affected them. According to the Labor Commissioner's Office, some employees were forced to work while awaiting their official test results despite exhibiting COVID-19 symptoms; some were told to apply for unemployment or disability pay while quarantining or in isolation; many were simply denied time off to isolate even though members of their household tested positive; others waited months to receive their SPSL wages; and some employees never received pay for their COVID-19-related time off.
"SPSL is a tool to stop the spread of COVID-19," García-Brower said in the press release. "My office is working to ensure that workers who are impacted by COVID-19 have access to paid time to care for themselves or their relatives."
The total cost to the company for failing to comply with the COVID-19 SPSL was $447,836, and the situation serves as a solid reminder to employers with 26 or more employees to make sure that they are, in fact, complying with this law.
As a reminder, California law requires that Golden State workers are provided up to two weeks of supplemental paid sick leave if affected by COVID-19, including for attending a COVID-19 vaccine appointment and recovering from symptoms related to the vaccine. Employers cannot require an employee to use other paid or unpaid leaves before the employee uses COVID-19 supplemental paid sick leave. The law is in effect until September 30, 2021.
Jessica Mulholland, Managing Editor, CalChamber
CalChamber members can read answers to the Top Questions About California's 2021 COVID-19 Supplemental Paid Sick Leave on HRCalifornia. Not a member? See how CalChamber can help you.