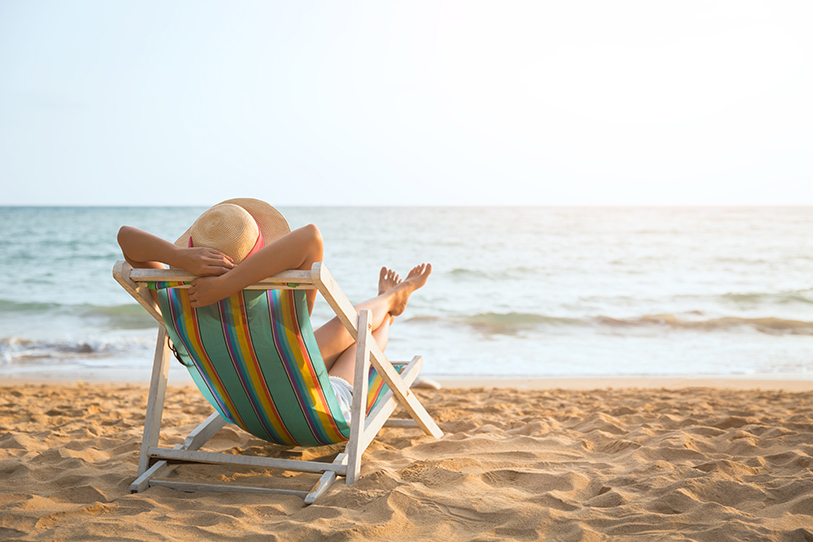 During the pandemic, employees have been working extra hours, not only during normal workdays but also on holidays, and they now may be suffering from burnout — a state of emotional, physical and mental exhaustion caused by excessive and prolonged stress. Good news, though! As workplaces and businesses are reopening, employees are ready to use that vacation time that's likely been building up over the last year.
Forty-four percent of employees are more burned out than they were a year ago, up from 34 percent in 2020, according to a survey from global staffing firm Robert Half. Nearly half of employees blamed a heavier workload for their burnout, but workers also haven't been taking their earned vacation time.
"After enduring more than a year of long hours and little time off, many workers are feeling burned out and need a break to relax and refresh," said Paul McDonald, senior executive director at Robert Half, in a press release. "Running on empty can have a negative effect on employees' mental health and well-being, and managers should make it a priority to encourage their teams to enjoy a well-deserved vacation."
Governor Gavin Newsom announced that companies can anticipate fully reopening their businesses on June 15, and employees are ready to actually use their vacation time to travel somewhere — 57 percent of workers want to travel and completely unplug from work while only 32 percent prefer a "staycation," according to a different Robert Half survey. Additionally, 1 in 3 employees plan to take more than three weeks of vacation time this year.
In the survey, 1 in 4 employees said they forfeited paid time off in 2020, but in California, "use it or lose it" policies are not allowed. If an employee earns vacation, you can't take it away. You can, however, limit vacation by placing a reasonable cap on the amount of vacation an employee can accrue. Once the employee hits that cap, they can't earn any more vacation until they use up some of the previously accrued time.
Employers can also set policies regarding when vacations can be taken and for how long. For instance, if an employer knows that August is a busy month for completing and shipping products, the employer's vacation policy could state that vacation requests will not be approved for August, absent extenuating circumstances.
When companies encourage employees to use their vacation, employees reported feeling happier with their job, company, relationships and health.
Katie Culliton, Editor, CalChamber
CalChamber members can read more about Vacation in the HR Library. Not a member? See how CalChamber can help you.