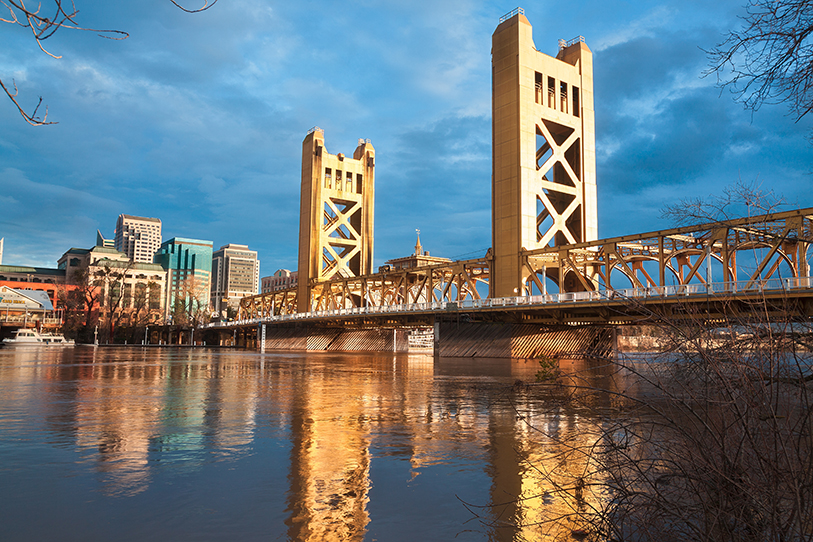 As the COVID-19 pandemic continues, more California cities and counties pass COVID-19-related emergency ordinances. The latest localities to adopt emergency paid sick leave ordinances are the city of Sacramento, Santa Rosa and San Mateo County.
Sacramento
On June 30, the Sacramento City Council enacted its Worker Protection, Health, and Safety Act, an emergency ordinance that requires employers not already covered by the Emergency Paid Sick Leave Act (EPSLA) under the Families First Coronavirus Response Act (FFCRA) — those with 500 or more employees — to provide up to 80 hours of supplemental paid sick leave for the same reasons covered under the FFCRA. Additionally, an employee may use supplemental paid sick leave if they're unable to work or telework because that employee chooses to take time off since they're over 65 years old or considered vulnerable due to a compromised immune system.
Sacramento's ordinance is unique because it requires employers to implement and follow physical distancing, mitigation, and cleaning protocols and practices, including providing face coverings for employees to wear during their time at the employment site and mandating their use when maintaining a six feet minimum physical distance isn't possible. Lastly, it includes a right for employees to refuse to work if an employer is in violation of the ordinance. The ordinance begins July 15, 2020.
Santa Rosa
On July 7, Santa Rosa's City Council enacted an urgency ordinance imposing temporary sick leave requirements (up to 80 hours for qualifying reasons), which took effect immediately upon passage. The ordinance covers all private employers, including those already covered by the federal EPSLA, to the extent that additional benefits are provided. For example, this ordinance eliminates the two-tier payment schedule, which depends on whether the employee is using the sick leave for their own purposes or to care for another. Employers must pay an employee for paid sick leave at their regular rate, up to $511 a day and up to $5,110 total.
San Mateo County
Also, on July 7, San Mateo County's Board of Supervisors adopted an emergency ordinance to establish supplemental paid sick leave for COVID-19-related reasons, which took effect the following day on July 8, 2020. This ordinance covers both employers with 500 or more employees and employees who have been required to perform work in the county's unincorporated areas since January 1, 2020. Employers must provide up to 80 hours of supplemental sick leave if an employee is unable to work or telework for the same qualifying reasons under the federal EPSLA.
All three ordinances will remain in effect through December 31, 2020.
We've only highlighted the recently passed ordinances; stay tuned for more details on each local ordinance.
Bianca Saad, Employment Law Counsel/Subject Matter Expert, CalChamber
CalChamber members can read more about other COVID-19-related emergency local ordinances, including Long Beach, Oakland and San Jose, in the HR Library. Not a member? See how CalChamber can help you.