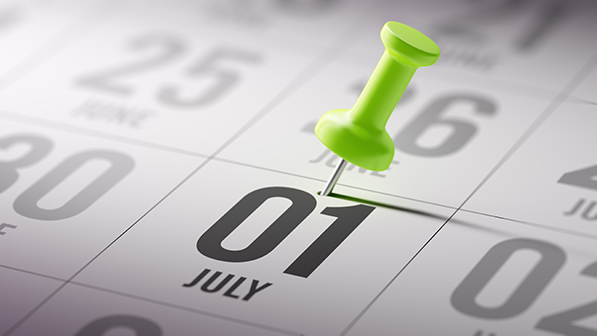 The Santa Rosa City Council passed a Minimum Wage Ordinance (MWO) in October 2019. Although the city council recently considered pushing back implementation to January 1, 2021, due to the financial burdens that businesses are facing due to the COVID-19 pandemic, ultimately they decided to keep the July 1, 2020, start date.
Santa Rosa's MWO will cover all employees who work at least two hours in a particular week within the Santa Rosa city limits, regardless of where the employer is based. Time spent in the city solely while traveling through is exempt.  
Under the MWO, employers with 26 or more employees, including those employed outside the city, will be required to pay their employees $15 per hour for all hours worked in Santa Rosa. Employers with 25 or fewer employees, including those employed outside the city, will be required to pay their Santa Rosa employees $14 per hour for all hours worked in Santa Rosa. These rates will increase again in just six months. Beginning January 1, 2021, all employers — regardless of size — will be required to pay $15 per hour plus annual adjustments based on the Consumer Price Index for Urban Wage Earners and Clerical Workers (CPI-W).
Employers will have to provide annual employee notices, including a workplace poster that must be displayed in a conspicuous place at any workplace or job site. Santa Rosa's notice is in English and Spanish, and must be posted in any language spoken by more than 10 percent of an employer's workforce. Employers must also provide newly hired employees with a written notice within one week of the new employee's hire date.
In addition to the official minimum wage notice, an employer must provide, upon hire and annually, a written notice to each employee, which includes: the employer's legal name, address and telephone number, and the name and contact information of an employer representative responsible for questions regarding the minimum wage requirements. The MWO requires that employers maintain payroll records for at least three years.
Employers are prohibited from taking any retaliatory action against employees, and employers who violate the Santa Rosa MWO may be subject to administration citations, penalties and other fees, as well as a private right of action.
You can access additional information about the Santa Rosa MWO on the City's webpage.  
Bianca Saad, Employment Law Subject Matter Expert, CalChamber
On July 1, 2020, minimum wage increases take effect in 14 California localities and require updated postings. Review CalChamber's City and County Labor Law Posters for covered employers and employees.