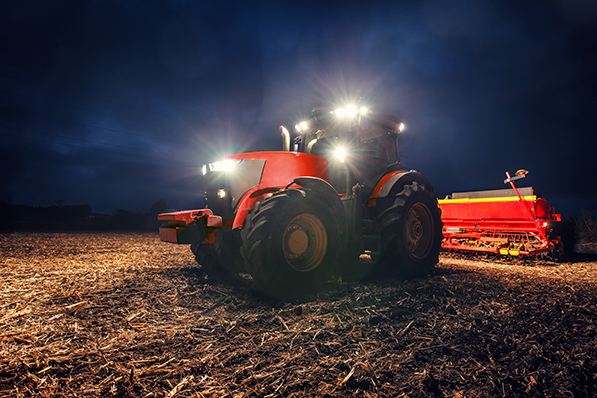 Despite the disruption to much of California, the California Division of Occupational Safety and Health, commonly known as Cal/OSHA, is still doing their best to keep working and that means the business community needs to stay informed!
The new Outdoor Agricultural Operations During Hours of Darkness standard (Sections 3441 and 3449, or "Outdoor Ag Lighting Reg") will be going into effect soon and, if last year's regulations have completely slipped your mind in this present storm — following is a refresher!
In 2019, the Standards Board passed the Outdoor Ag Lighting Reg, and we had been waiting as it wound its way through the Office of Administrative Law review (OAL) and came into effect. Well, the OAL approved it and it will be going into effect on July 1, 2020 — so it is time to get ready.
When in effect, the Outdoor Ag Lighting Reg will require that if agricultural work is taking place before sunrise or after sunset, the employer must provide specified lighting across the workspaces, rest areas and maintenance areas, among others. A table of different lighting intensity and height requirements for different areas is provided in Section 3449, which is the center of the regulation. Though many employers are already doing this, for some agricultural employers, compliance will require the purchase or rental of new generators and new lighting equipment — which could get costly and scarce — so start preparing and be ready when July 1 hits. More information on the regulation's timeline and substance is available at Cal/OSHA's website.
As to the employers who are covered — it will hit any agricultural employers working in post-sunset and pre-sunset hours. That includes more crops than you might expect, including among others, such staples as wine grapes, tomatoes, onions, garlic, melons and corn. Usually, they're harvested during the early morning or early evening in order to keep workers out of the heat and improve the crop.
Which brings me to the next important point — also keep in mind the other requirements coming into effect this Summer!  A brief, non-exhaustive list includes:
• Wildfire Smoke Protection regulation (Section 5141.1);
• Outdoor Heat Illness regulation (Section 3395); and
• And Cal/OSHA's new COVID-19 guidance documents.
So, as the summer heats up — stay safe and prepare for these regulations!
Robert Moutrie, Policy Advocate
For more updates on current activities in the Legislature that impact California employers, subscribe to CalChamber's Capitol Insider blog.