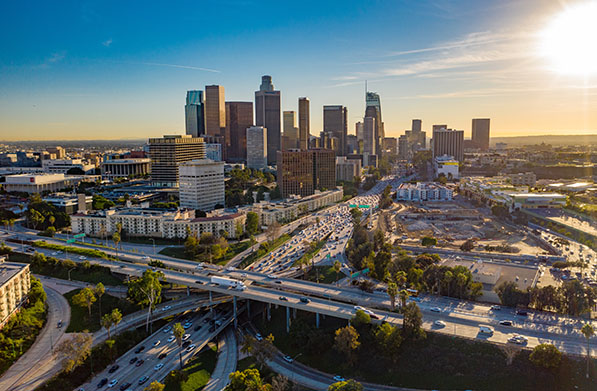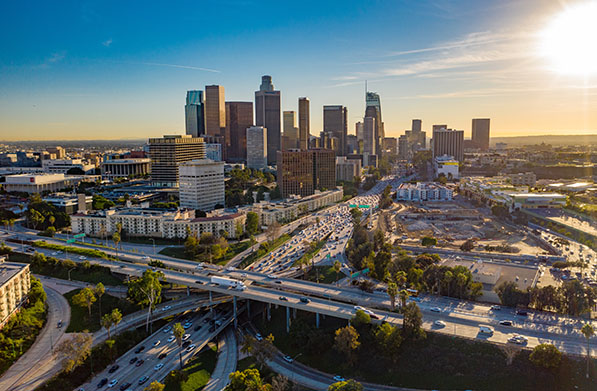 On Friday, March 27, 2020, the Los Angeles City Council approved an ordinance to provide supplemental paid sick leave to workers affected by COVID-19, commonly known as the coronavirus. Los Angeles Mayor Eric Garcetti has until April 7, 2020, to act, and the new ordinance is not effective until the Mayor signs it. Under the "COVID-19 Supplemental Paid Sick Leave" ordinance, employers with 500 or more employees will be required to provide 80 hours of paid sick leave to employees who may need it for reasons related to the COVID-19 pandemic.
Updated 4/9/20: On April 7, 2020, Los Angeles Mayor Eric Garcetti signed a public order for Supplemental Paid Sick Leave Due to COVID-19, which makes some key changes to the City Council's ordinance. For more on the emergency order provisions, which are effective immediately, read HRWatchdog's LA Mayor Signs COVID-19-Related Emergency Orders on Paid Sick Leave, Worker Protection.
Employers with 500 or more employees nationally were excluded from the recently passed Families First Coronavirus Response Act (FFCRA), but the City of Los Angeles ordinance includes those employers. The ordinance applies to an "employee" who is an individual who performs any work within the geographic boundaries of the city for an employer.
Under the new ordinance, an employee who has been employed with the same employer from February 3, 2020, through March 4, 2020, is entitled to supplemental paid sick leave if the employee takes time off because:
A public health official or health care provider requires or recommends the employee isolate or self-quarantine to prevent the spread of COVID-19;
The employee is at least 65 years old or has a health condition such as heart disease, asthma, lung disease, diabetes, kidney disease or weakened immune system;
The employee needs to care for a family member who is not sick but who public health officials or health care providers have required or recommended isolation or self-quarantine; or
The employee needs to provide care for a family member whose senior care provider or whose school or childcare provider caring for a child under the age of 18 temporarily ceases operations in response to a public health or public official's recommendation.
If an employee needs time off for any of the above-listed reasons, the employer must provide up to 80 hours of supplemental paid sick leave, depending on whether an employee is classified as full-time (working at least 40 hours per week) or part-time. Supplemental paid sick leave is subject to a cap of $511 per day and $5,110 total.
An employee's request may be made orally or in writing, and an employer may not require a doctor's note or other documentation to use supplemental paid sick leave.
An employer's obligation to provide 80 hours of supplemental paid sick leave may be offset for every hour that an employer has allowed an employee to take paid leave (in an amount equal to or greater than what the ordinance requires) on or after March 4, 2020, for any of the reasons permitted under the ordinance (see numbers 1-4 above).
The ordinance does provide an exemption for employees who are "first responders," or health care providers as defined in California Government Code section 12945.2. Under the ordinance, a "first responder" includes:
A peace officer;
A firefighter;
A paramedic;
An emergency medical technician;
A public safety dispatcher or safety telecommunicator;
An emergency response communication employee; and
Rescue service personnel.
The ordinance also allows for provisions of the ordinance to be expressly waived by collective bargaining agreement.
Unless the City Council takes future action to extend the ordinance, it will only remain in effect until December 31, 2020. More information on the new city of Los Angeles ordinance can be found on the Los Angeles City Clerk website.
Bianca Saad, Employment Law Subject Matter Expert, CalChamber
Visit the CalChamber Coronavirus (COVID-19) webpage for more COVID-19-related federal, state and local resources, including CalChamber coverage.
Access additional COVID-19-related HRWatchdog blogs.