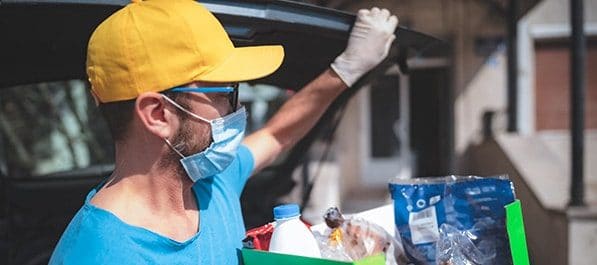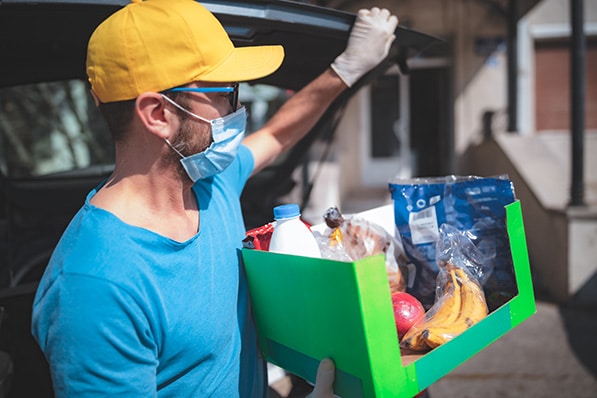 On April 21, 2020, the San Francisco Board of Supervisors passed an emergency ordinance requiring grocery store, drug store, restaurant and on-demand delivery service employers to provide health and scheduling protections to their employees.
Many people, especially those who are particularly vulnerable to COVID-19 due to age or underlying health conditions, use on-demand delivery services to receive food and other essential items while staying safe at home.
To help prevent the spread of COVID-19 through these essential on-demand delivery services, the emergency ordinance clarifies and supplements the city's existing shelter-in-place order's (Health Order No. C19-07b) requirements for on-demand delivery services, including defining on-demand delivery drivers and shoppers as "employees," even if they may be classified and treated as "independent contractors" for other purposes.
San Francisco does plan to issue an updated shelter-in-place order later this week, but the new order shouldn't affect this emergency ordinance. On April 27, 2020, the Public Health Officers for San Francisco, six other Bay Area counties and the City of Berkeley announced that they'll issue revised shelter-in-place orders, extending them through May and easing specific restrictions for a small number of low-risk activities.
Under the emergency ordinance, a "covered employer" employs an employee for any of the following:
A grocery store, supermarket, convenience store, restaurant, café or other establishment primarily engaged in the retail sale of food;
A drug store, pharmacy or other establishment primarily engaged in the retail sale of medication, pharmaceuticals or medical supplies; or
An on-demand delivery service.

An on-demand delivery service is defined as "a third-party online or mobile application or other internet service that offers or arranges for the consumer purchase and same-day or scheduled delivery of food products, medications or other goods directly to no fewer than 20 restaurants, grocery stores, drug stores and other Essential Businesses."
An "employee" includes any person who performs at least two hours of work within the geographical boundaries of San Francisco for a covered employer — including those individuals that the company may treat as independent contractors for other purposes.
Under the ordinance, businesses providing on-demand delivery drivers and shoppers must provide the following (as all essential businesses are required to do under the existing shelter-in-place order):
Hand Sanitizer, soap and water, or effective disinfectant in the workplace, disinfecting cleaning supplies, and any needed personal protective equipment such as gloves and face masks (or reimburse employees for the reasonable cost of purchasing such supplies);
A Social Distancing Protocol in a manner calculated to reach all employees via electronic communication and/or by posting conspicuously on the employer's web- or app-based platform; and
The option of a "no-contact" delivery method for workers who make deliveries, where feasible, with detailed guidance on how to safely make both in-person and no-contact deliveries.
Employers must also require delivery drivers to regularly disinfect high-touch surfaces in their vehicles and compensate them for doing so.
Right to Schedule Changes
In addition to the above requirements, the ordinance also provides scheduling protections for qualifying employees working for a covered employer (as defined above). Where reasonably feasible, a worker's request to cancel scheduled work for any reason for which they would otherwise be entitled to use San Francisco's Paid Sick Leave Ordinance, or emergency paid sick leave under the Families First Coronavirus Response Act (FFCRA), must be approved. Qualifying workers must be allowed to use any available accrued paid sick leave or emergency paid sick leave, or to reschedule the work.
The ordinance contains an anti-retaliation provision and authorizes the city's Office of Labor Standards Enforcement (OLSE) to issue regulations and guidelines, and to investigate and enforce violations.
This emergency ordinance awaits Mayor London Breed's signature and will become effective immediately upon signing. It will expire 61 days after enactment or when the public health emergency ends, whichever occurs first.
Bianca Saad, Employment Law Subject Matter Expert, CalChamber
Visit the CalChamber Coronavirus (COVID-19) webpage for more COVID-19-related federal, state and local resources, including California Counties Health and Stay-at-Home Order pages.
Access additional COVID-19-related HRWatchdog blogs.