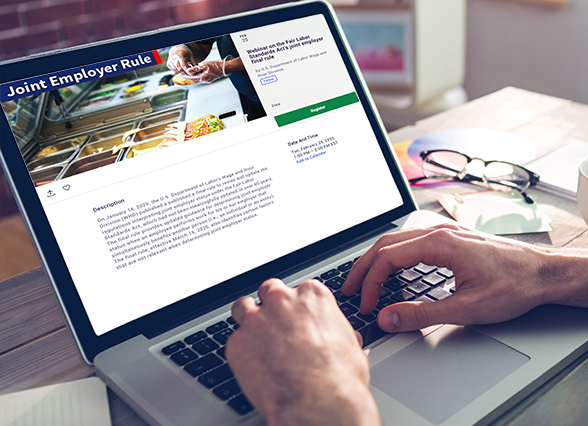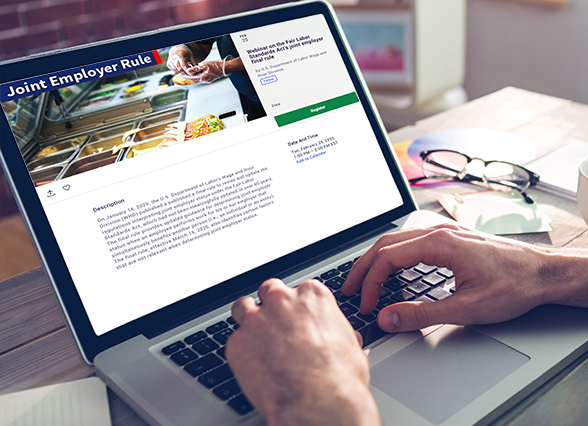 Confused about the U.S. Department of Labor's (DOL) new joint-employer rule? Not sure how this new rule applies to your business? You're not alone. The DOL is hosting a free public webinar on February 25 that aims to assist employers in both complying with the changes and informing workers and their advocates of their rights under the new rule.
The new joint-employer rule goes into effect on March 16, 2020, which isn't too far off. Remember, this final rule updates and clarifies circumstances in which an employee may, under the Fair Labor Standards Act (FLSA), have more than one employer who can be held jointly and separately liable for wage and hour obligations. Believe it or not, the rule hasn't been substantially updated in more than 60 years.
The webinar will cover:
Provisions of the final rule to aid in compliance;
Specific changes the final rule will make when it's effective on March 16, 2020; and
Detailed information about new materials and resources available on the joint-employer final rule website.
Register now for the "Webinar on the Fair Labor Standards Act's joint employer final rule."
Date: Tuesday, February 25, 2020
Time: 10 a.m. – 11 a.m. PST
Got questions? Participants can submit them during the webinar, and the hosts will answer as many as possible after the presentation.
After registering, participants will receive an email with detailed log-in information for the webinar.
A recording of the webinar will also be posted on the Wage and Hour Division's joint employer final rule website after the live presentation.
Jessica Mulholland, Managing Editor, CalChamber
CalChamber members can read more about Joint-Employer Liability on Non-Direct Hires in the HR Library. Not a member? See what CalChamber can do for you.