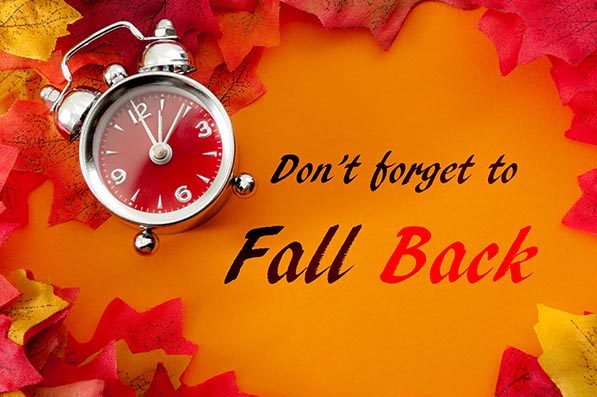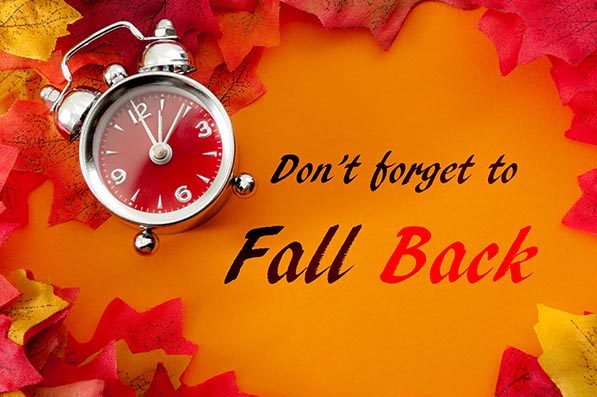 Although summer was officially over in September, our longer evenings come to an end this Sunday, November 3, when Daylight Saving Time (DST) concludes. While many people savor the additional hour of sleep, some negatives accompany that extra shut eye — which have been the subject of many news stories for at least 20 years. Plus, employers must pay graveyard-shift employees for all hours worked regardless of what the clock says.
For starters, many people don't (or can't) take advantage of that extra hour of sleep, as Dr. Anthony Komaroff writes for Harvard Health, adding that the resulting shift in the body's sleep/wake cycle may disrupt sleep for several days. So, what might initially appear as a glorious gift actually causes fatigue and drowsiness, which increases risk of accidents on the roadways and impedes productivity at work. In fact, a 2018 survey from YouGov and Velux found that for 74 percent of Americans, lack of daylight affects their productivity — and when we "fall back" at DST's end, our bodies and brains are exposed to less sunlight.
While there's no way to thwart this inevitable descent into darkness, consider suggesting that employees use their breaks to take a walk and soak up the sunshine; this will elevate not just their productivity, but also their moods and vitamin D levels.
Another issue that arises for employers is calculating graveyard shifts. These often start at 11 p.m. and finish at 7:30 a.m., for a total of eight work hours plus a half-hour lunch. Unless an employer uses a computerized time clock that adjusts for DST changes, employees may not be paid correctly — and they must be paid for actual hours worked, regardless of what the time clock or timecard reflects. If DST results in employees working a nine-hour shift, they must be paid for nine hours.
The time change may also affect overtime pay. In California, overtime is owed if all hours worked in a "workday" day exceed eight. Calculating whether overtime is owed involves looking at how your company defines a workday, and then determining if more than eight hours were worked. Also remember that weekly overtime is owed for all hours worked beyond 40 straight-time hours in a workweek, so look at how your company defines a "workweek."
Jessica Mulholland, Senior Editor, CalChamber
CalChamber members can read With the time change coming, how do we calculate hours worked for the graveyard shift? and Overtime Pay in the HR Library. Not a member? See how HRCalifornia can help you.