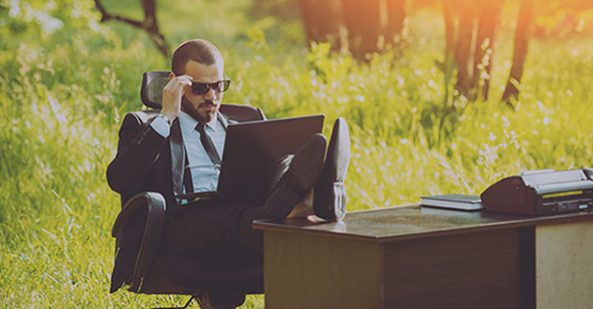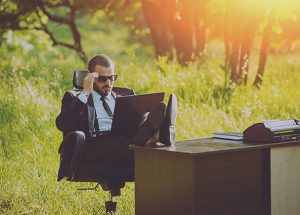 Summer days are just around the corner, calling for relaxed schedules and a yearning to be outside. During this time, many workers wish for summer perks from their employers so they can enjoy the warm weather while remaining productive at work. Flexible scheduling and early office closings on Fridays are on the top of employees' summer wish lists, according to a recent nationwide survey from staffing firm Accountemps.
Fifty-two percent of employees said they would like their companies to provide more flexible schedules, like condensed days and working from home, while 27 percent want early departure on Fridays. Eleven percent answered they would like a more relaxed dress code and 10 percent would like activities such as a company picnic or potluck.
Many companies are also offering some perks to their employees. Fifty-four percent of senior managers offer flexible work schedules and about one in three (32 percent) reported allowing staff to leave early on Fridays. Other common warm-weather benefits were relaxed dress codes (53 percent) and activities such as picnics or potlucks (48 percent).
"As we head into summer, workers' wants are shifting," said Michael Steinitz, senior executive director of Accountemps in a press release. "When it comes to recruitment and retention, it's important to be aware of what will resonate with employees, as habits and lifestyles fluctuate throughout the year. Managers need to pay attention and help their teams achieve work-life balance."
Fourteen percent of companies nationwide do not offer any of these summer perks. Since the labor market has tightened, employers may be struggling to fill positions. With all the competition out there, it is important to stand out – which may mean offering employees summer perks.
"Offering workers increased flexibility in the summer can improve employee morale and make your company an attractive place to work. These perks come at little cost to companies but often go a long way in keeping staff happy and engaged," Steinitz added.
If you grant a perk for one employee, you set a precedent for other employees. Any perks given should be consistently applied.
Vannessa Maravilla, Editor, CalChamber
CalChamber members can read more information on Can I restrict my dress code in warmer weather? and other dress code-related Q&As in the HR Library. Not a member? See what CalChamber can do for you.