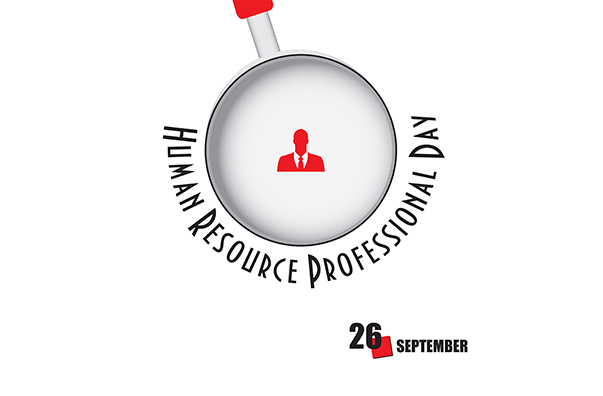 Since 1959, HR professionals have been honored on September 26 — known as Human Resource Professional Day — for their hard work and contributions to their organizations.
HR pros are integral throughout the employment lifecycle stages; from recruiting and hiring employees to termination, and almost everything in between, human resource staff play a role — and with this essential role comes immense responsibility. To help celebrate hard-working HR professionals, here are three reasons (of many) that organizations — including ours — are grateful for our human resources team members, both those with the formal title and those who perform these duties in addition to their other tasks.
HR ensures compliance with California meal and rest break rules for nonexempt workers.

California wage and hour laws are some of the strictest (if not the most strict) in the nation and require that you provide meal and rest breaks to your nonexempt employees — at least one 30-minute uninterrupted, unpaid meal break before the fifth hour of work has begun and one 10-minute paid rest break for every four hours worked. HR teams in organizations across the state are responsible for keeping accurate records of all employee hours worked, including start and stop times, and requiring employees to clock in and out for meal periods. Sometimes, HR conducts timecard audits for accuracy and/or to determine whether there is a pattern of certain employees working through meal periods — a proactive approach that helps keep businesses out of hot water.


HR manages tricky protected leaves of absence.

When employees are out of the office for qualifying reasons, such as an employee's serious health condition or that of a family member (to name just a couple), those absences are protected by law — meaning that upon the employee's return, their exact job (or a job that's similar in duties, pay, seniority and benefits) must be waiting for them. Some of these protected leaves of absence overlap, most have separate notice requirements, and some may need to be extended as a reasonable accommodation depending on the employee's circumstances.  


HR handles California's mandatory harassment prevention training requirements.

Every two years, California employers with five or more employees must provide one hour of harassment prevention training to nonsupervisory employees and two hours of such training to supervisors, whether online or in person — and in most organizations, the burden of maintaining this two-year cycle lands in HR's lap. Training must occur within six months of hire or promotion, and every two years thereafter. Not only must HR make sure the training and/or the course itself aligns with the California Civil Rights Department's qualifications, but our HR pros also must track compliance with the law, and keep training record documentation for a minimum of two years.
These three items illustrate just a fraction of their roles and responsibilities; thanks to our HR professionals, California businesses and organizations run smoothly and maintain compliance with the state's myriad employment laws — and you are appreciated for all that you do.
Jessica Mulholland, Managing Editor, CalChamber
CalChamber members can read more about protected leaves of absences, such as the California Family Rights Act, the Family and Medical Leave Act, Pregnancy Disability Leave, and bereavement leave; meal and rest break best practices; and mandatory harassment prevention training on HRCalifornia. Not a member? Learn how to power your business with a CalChamber membership.