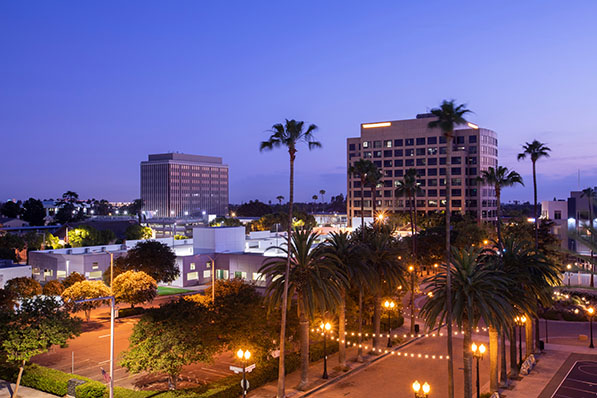 Depending on the outcome of a special October 3, 2023, election, Anaheim hotels, motels and event centers may have to implement a $25 per hour minimum wage rate and comply with the additional requirements of Measure A — the "Hotel and Event Center Minimum Wage, Worker Retention, and Hotel Worker Safety and Workload Initiative Ordinance."
Who Measure A Covers
Measure A would apply to "hotels" — which are establishments that provide temporary lodging to transient patrons for 30 consecutive calendar days or less. The definition of "hotel" includes motor lodges, motels, apartment hotels, transient occupancy residential structures, private residential clubs, tourist courts and hostels, but excludes corporate housing, rooming houses, boarding houses, single-room occupancy housing, licensed bed and breakfast establishments with a single-unit residence and short-term rentals.
Measure A would also apply to private and public "event centers" that are 20,000 square feet or larger — such as the Anaheim Convention Center, which is owned by the city of Anaheim. The Anaheim City Council recently passed a resolution to oppose Measure A, stating it would "have significant negative economic and operational impacts on the Anaheim Convention Center and other city-owned or privately owned event centers, as well as a negative impact on Anaheim's tourism market."
If adopted, employees are covered by this proposed initiative if they work for a covered employer and are not in a managerial, supervisory or confidential position.
Measure A Requirements
If passed by voters, Measure A would impose several requirements on covered employers, including:
Minimum Wage — Paying their workers at least $25 per hour (set to increase in 2026 based on cost of living).
Personal Security Devices — Providing electronic emergency devices to each hotel worker assigned to work alone in guest rooms or restrooms as well as training on their use and the hotel's response protocols.
Workload/Overtime — Implementing limitations around how much square footage room attendants would clean before triggering a premium rate of double their regular rate of pay. Additionally, employees can't be required to work more than 10 hours a day without written consent.
Notice of Change in Control/Retention Rights — Providing retention rights to most workers for 90 days after an ownership change, and keeping job offers open to these workers for at least ten business days.
Service Charges — Distributing all service charges to the employees who performed the services (excluding managerial or supervisory employees).
Notice Obligations — Providing written notice of the ordinance at the time of hire, or within 30 days after the effective date, whichever is later. Notice obligations also include posting "The Law Protects Hotel Workers From Threatening Behavior" on the back of each guest room door.
Recordkeeping — Maintaining certain records related to their obligations under this ordinance for at least three years.
No Retaliation — Abstaining from retaliation against any worker for opposing any practice prohibited by the ordinance or seeking to enforce their rights under the ordinance. Employers must provide a detailed written statement for any adverse employment action that occurs within one year after the worker engaged in the protected activity under the ordinance.
Other Anaheim Hotel Ordinances
Employers in this industry should also be aware of two other Anaheim hotel ordinances:
Anaheim Hotel Worker Protection Ordinance: Adopted June 27, 2023, and going into effect on January 1, 2024, it requires hotels to provide electronic security alarms to workers in hotel rooms and restrooms, have alarm monitoring, track and remedy incidents, notify guests of security policies at check-in with warning that violations will result in removal at their own cost, and provide paid time for training or reporting incidents to Anaheim Police.
Anaheim Living Wage Ordinance (Measure L): Adopted in 2018, it requires that Anaheim resort employers with more than 25 employees, who are entitled to a tax rebate from the city, pay employees a minimum of $19.40 per hour. Resort employers include a hotel, motel or retail store, restaurant or other venue offering food or beverages within or adjacent to a hotel, motel, or amusement or theme park.
Covered Anaheim hotel industry employers should comply with all applicable ordinances and keep an eye out for the Measure A election results because if it is passed by voters on October 3, 2023, it will go into effect ten days later and the $25 minimum wage rate would start 30 days after the effective date of the ordinance.
Sarah Woolston, Employment Law Counsel/Subject Matter Expert
CalChamber members can read more about Local Ordinances in the HR Library. Not a member? See how CalChamber can help you.