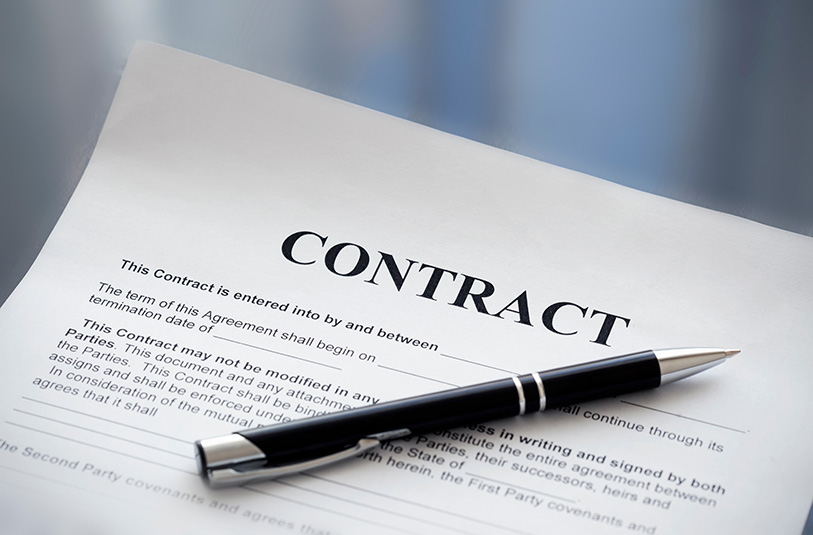 In California, properly classifying workers as either employees or independent contractors has been an evolving topic for years and can result in significant legal exposure and penalties if done incorrectly.  
Los Angeles city's new Freelance Worker Protections Ordinance adds another layer of requirements for businesses who work with independent contractors. Following in the footsteps of similar freelance protection ordinances in New York City, Seattle and Minneapolis, LA city's new ordinance applies to "freelance workers," also referred to as independent contractors, who don't otherwise have the same protections as employees do under federal, state and local laws. Starting July 1, 2023, this new ordinance requires that certain contracts between a freelance worker and a hiring entity must be in writing and that hiring entities must timely pay for work completed under the contract.
Coverage
Los Angeles city's Freelance Worker Protections Ordinance applies to "hiring entities," which are entities that are "regularly engaged in business or commercial activities," including non-profits. "Regularly engaged in business or commercial activity" means owning or operating any trade or business, or representing itself as doing so. Entities that hire app-based transportation and delivery drivers for prearranged services are specifically excluded.
A "freelance worker" is a natural person hired as a bona fide independent contractor to perform services for a hiring entity in exchange for compensation. A freelance worker must only be one person and excludes any natural person or entity that:
Is already required to have a written agreement to provide services in exchange for compensation pursuant to the California Business and Professions Code or another law;
Agrees to perform services for a hiring entity for no pay;
Is an employee of a hiring entity under Los Angeles Municipal Code Section 187 et seq.; or
Has employees other than the one natural person who is the sole legal and beneficial owner.
Requirements
This ordinance provides certain protections to freelance workers, which are not waivable. Any contract between a hiring entity and a freelance worker entered into on or after July 1, 2023, and valued at $600 or more in a calendar year — either by itself or when aggregated with previous written or oral contracts — must be in writing. The written contract must at least include the following information:
The name, mailing address, phone number and, if available, email address of both the hiring entity and the freelance worker;
An itemization of all services the freelance worker provides, the value of the services to be provided pursuant to the contract, and the rate and method of compensation; and
The date by which the hiring entity must pay the contracted compensation or the manner by which such date will be determined.
The ordinance also requires the hiring entity provide full payment to the freelance worker on or before the date specified in the written contract. If the written contract doesn't specify a due date, or if there was no written contract, payment is due no later than 30 calendar days after the freelance worker rendered services.
Recordkeeping Requirements and Retaliation
Unlike other ordinances that apply to employees, the Freelance Worker Protections Ordinance doesn't have any notice or poster requirements. However, both the hiring entity and freelance worker are required to retain written contract records for at least four years, which must include contracts, payment records, and any other written or electronic records to demonstrate compliance with this ordinance.
This ordinance specifically prohibits retaliation, meaning hiring entities cannot discriminate or take any adverse action against a freelance worker that penalizes or is reasonably likely to deter a freelance worker from asserting their rights under this ordinance, opposing any practice proscribed by the ordinance or participating in ordinance-related proceedings.
Enforcement
As with other Los Angeles city ordinances, the city's Bureau of Contract Administration within the Department of Public Works enforces this ordinance. Freelance workers can submit a complaint alleging an ordinance violation to the city or file a civil action. A freelance worker who prevails on a claim is entitled to all reasonable attorney's fees and costs, injunctive relief and other remedies deemed appropriate by a court, as well as the following other forms of damages:
If a freelance worker requests a written contract prior to completing work and a hiring entity refuses to provide one, the freelance worker is awarded an additional $250;
If the hiring entity does not timely pay the freelance worker the agreed price of the contract, the freelance worker is awarded damages of up to twice the amount that remains unpaid under the contract; and
If the hiring entity violates any other provision of the ordinance, the freelance worker is awarded damages for the value of the contract or the value of the work performed, whichever is greater.
Hiring entities should timely respond to the city during an investigation because failure to do so within 20 calendar days of the city's request will result in a "rebuttable presumption" in favor of the freelance worker — meaning, if a freelance worker files a lawsuit, a court will presume that the hiring entity committed the alleged violations, leaving the hiring entity to prove there was no violation.
In addition to reviewing their current contracts with freelance workers, hiring entities should keep an eye out for any additional regulations and guidance that Los Angeles city may publish.
Given the complexities of the laws surrounding independent contractors, businesses hiring independent contractors should use caution when classifying workers as such, and do so with the assistance of legal counsel.
Sarah Woolston, Employment Law Counsel/Subject Matter Expert
CalChamber members can read more about Independent Contractors and other Los Angeles City ordinances on HRCalifornia. Not a member? See what CalChamber can do for you.