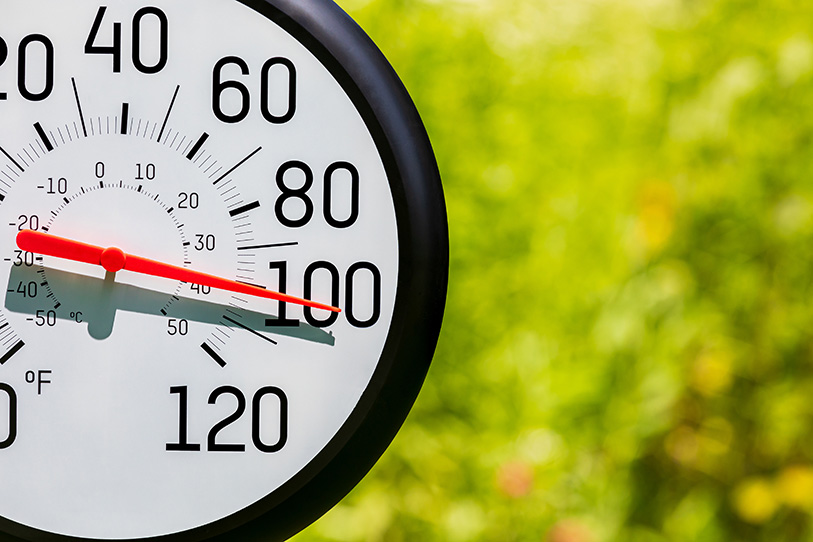 As high temperatures hit California — reaching triple digits in some locations — employers must take steps to protect outdoor workers from heat illness by providing water, rest, shade and training.
The California Division of Occupational Safety and Health (Cal/OSHA) reminds employers that employees must be closely observed for any signs of heat illness, as many are working in these hotter conditions for the first time this year. With a focus on agriculture, landscaping and warehouse industries, Cal/OSHA will be out conducting targeted high heat inspections to ensure employers are complying with the law.
Cal/OSHA's heat illness prevention standard applies to all outdoor workers. To prevent heat illness, employers must provide outdoor workers with fresh water, access to shade at 80 degrees and, whenever requested by a worker, cool-down rest breaks in addition to regular breaks. Employers must also maintain a written prevention plan with effective training for supervisors to recognize the common signs and symptoms of heat illness, and what to do in case of an emergency.
When the temperature reaches or exceeds 95 degrees, certain industries require additional employee protections — including ensuring that employees are regularly observed for signs of heat illness and establishing effective communications so workers can contact a supervisor when needed.
Supervisors should be effectively trained on heat illness emergency procedures to help a sick employee receive treatment immediately. Otherwise, the symptoms may develop into a serious illness or even death.
More employer resources are available on Cal/OSHA's Heat Illness Prevention webpage and the 99calor.org informational website. A Heat Illness Prevention online tool is also available.
CalChamber members can use the Heat Illness Prevention Plan – Outdoor Employees to develop their company's plan and procedures for complying with Cal/OSHA regulations on heat illness for outdoor workers. The form is also available in Spanish.
Katie Culliton, Editor, CalChamber
CalChamber members can read more about Implementing High-Heat Procedures in the HR Library. Not a member? See what CalChamber can do for you.