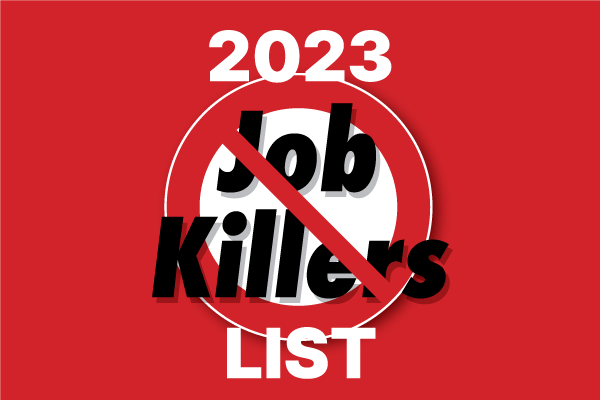 Seven California Chamber of Commerce job killer bills that will harmfully impact employers will be heard in legislative committees this week. The job killing legislation include mandates to further expand California's already generous leave rules, establish onerous return to work mandates, increase litigation liability under the Fair Employment and Housing Act (FEHA) and more.
Job Killer Bills
The job killer bills scheduled for consideration this week are:
The CalChamber and coalition members continue to urge legislators to stop these job killer bills.
Ashley Hoffman, Policy Advocate, CalChamber
CalChamber members can read more about the National Labor Relations Act in the HR Library. Not a member? Learn how to power your business with a CalChamber membership.