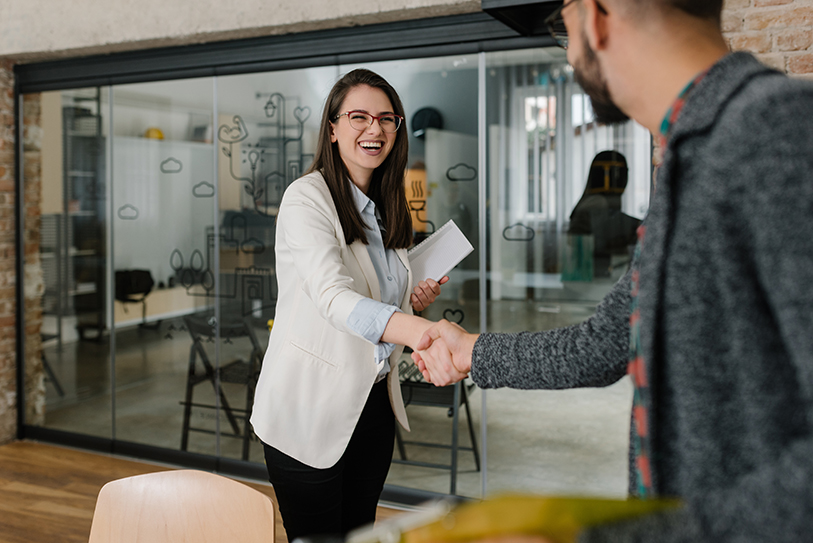 In most of California's major job industries, positions are consistently being added. More specifically, the most recent state data shows 15 consecutive months of job gains in nonfarm industries and year-over-year job growth of 3.6 percent.
With all of those job openings, employers eventually will have new hires to fill them — but landing a preferred candidate is just the first step toward maintaining a compliant employment life cycle for employees.
While new hire onboarding may seem like a mechanical process filled with paperwork, it's imperative to endure this process — and handle all aspects properly — to avoid numerous compliance risks.
"Welcome Aboard: Compliance Tips for New Hires" can help! Ideal for HR professionals, office managers, business owners or anyone responsible for hiring and staffing, this 90-minute live webinar will focus on requirements and best practices for properly onboarding your new hires, including an in-depth focus on the Form I-9 process.
Join CalChamber's top employment law experts for a discussion about:
Paying new hires for onboarding tasks;
New hire checklists and processes;
Onboarding remote workers;
Employee handbooks;
Mandatory arbitration agreements;
Form I-9 requirements and inspections; and
Best practices.
[90-Minute Live Webinar] Welcome Aboard: Compliance Tips for New Hires
Date: Thursday, March 16, 2023
Time: 10 a.m. to 11:30 a.m.
Price: $249 ($199.20 for CalChamber Preferred Members and above)
Register online or call (800) 331-8877.
Participants can submit questions during the webinar, the purchase of which includes a recorded version of the live event and a copy of the webinar slides.
This course is approved for 1.5 California recertification credits toward PHR, SPHR, GPHR, APHR and PHR/CA through the HR Certification Institute (HRCI); 1.5 MCLE credits; and 1.5 Professional Development Credits (PDCs) for the SHRM-CP or SHRM-SCP.
CalChamber members can access numerous onboarding resources on HRCalifornia, including the Training New Hires and New Employee Orientation, as well as the comprehensive New Hire Guide. Not a member? Learn more about how HRCalifornia can help you.