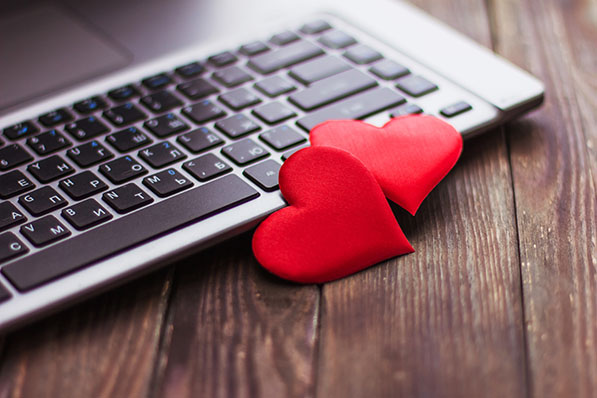 Over the last four decades, the instances of romances between coworkers have risen and fallen — and then risen again!
From the 1980s to the 1990s, nearly 20 percent of couples met through work. In 2017, that number fell to 11 percent (due in large part to the #MeToo movement), and in February 2021 — when many office environments had been in a state of telework for nearly a year — the number of relationships that blossomed at work likely trended further downward.
But as the COVID-19 pandemic subsides and places of business open back up, a recent survey suggests that workplace romances are again on the upswing. In fact, nearly eight in 10 respondents to the LiveCareer Relationships at Work survey believe you could find true love in the workplace.
Even if you discourage workplace relationships, there's still a chance love may blossom. And if that happens, potentially severe consequences may result:
If the relationship goes south, one of the employees may file a sexual harassment or discrimination lawsuit.
If one of the two people in the relationship is a supervisor, other employees might believe the supervisor will give preferential treatment to their partner, which also could lead to lawsuits.
Morale could suffer, especially if the people in the relationship openly show signs of affection or act in ways that make others around them uncomfortable.
Unfortunately, these potential negative outcomes don't stop employees from entering into romantic relationships, as evidenced by the nearly 80 percent of survey respondents who optimistically believe true love can be found in the workplace. And this is despite the fact that 75 percent of respondents also believe that workplace romance leads to favoritism; 74 percent believe it leads to lost productivity; and 73 percent simply see it as unprofessional.
Employers, however, can try to limit their potential liability for problems that may arise from consensual relationships that occur between employees.
First, employers can mitigate the risks through carefully drafted policies. California law requires employers to develop written harassment, discrimination and retaliation prevention policies — and the addition of a conflict of interest policy can prohibit employees from engaging in interactions that are directly in conflict with the company's interests. Because employers are subject to strict liability for their supervisors' actions, employers may include a prohibition against supervisor/subordinate relationships in their conflict of interest policy. Employers also may require that employees disclose romantic relationships and agree to certain terms of conduct, having them sign consensual relationship agreements.
Second is an employer's obligation to investigate all complaints about inappropriate or sexual conduct or favoritism toward a coworker on the basis of an alleged relationship and take appropriate action. As with any workplace issue, when employers investigate, they should:
Approach the individuals in a private, respectful manner;
Explain the relationship's impact on the workplace; and
Reiterate company policy.
Last is mandatory harassment prevention training. In California, employers with five or more employees are required to provide one hour of sexual harassment prevention training to nonsupervisory employees and two hours of such training to supervisors. Training must take place within six months of hire or promotion and every two years thereafter, and has several requirements related to coverage, who may provide training, tracking, documentation and records, and content and subjects covered. 
When it comes to workplace relationships, employers should consider how they want to address them and put policies in place before relationships are formed. Then when situations do arise, employers are prepared, and they should address the parties promptly and consistently. Also, because these situations can be tricky to navigate, when in doubt, employers should consult legal counsel.
Jessica Mulholland, Managing Editor, CalChamber
CalChamber members can use the Consensual Relationship Agreement with employees engaged in consensual workplace relationships and read more about Mandatory Harassment Prevention Training in the HR Library. Not a member? Learn more about how HRCalifornia can help you.