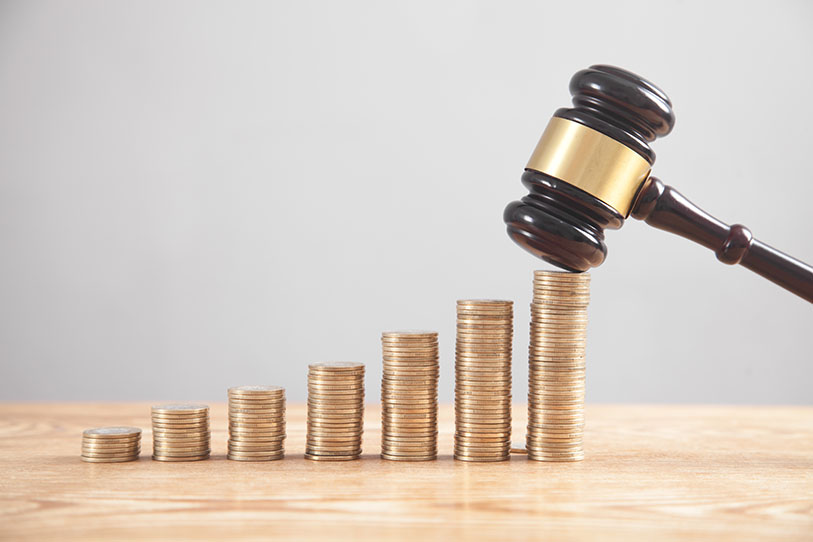 While most business operations seemed to slow down during the COVID-19 pandemic, new data shows that one industry did not: plaintiff's firms filing lawsuits. Private Attorneys General Act (PAGA) filings were sky-high in 2020 and 2021, with a record 6,502 PAGA notices filed in 2021.
A recent article by Ogletree, Deakins, Nash, Smoak & Stewart, P.C. reviewed PAGA filings during the pandemic. Filings increased drastically in 2020 and 2021. March 2020, the month when the Governor declared a state of emergency due to COVID-19, set a new record for the most PAGA filings ever in a single month: 632. That record was passed the following year in March 2021 when 647 notices were filed. Comparing 2018-2019 to 2020-2021, the article found that there was a significant increase in filings per month in eight out of the twelve months of each year.
The top filing plaintiffs' law firms were largely responsible for this trend. The top ten firms had an average increase in filings of 68.5%, with one firm having a 400% increase. Small and mid-size businesses as well as hospitals faced the brunt of the lawsuits.
Data has shown that PAGA lawsuits benefit attorneys, not workers, and we now know that attorneys are continuing to exploit the COVID-19 pandemic to reap those benefits. The current average payment that a worker receives from a PAGA case filed in court is $1,300, compared to $5,700 for cases adjudicated by the state's enforcement agency. Even though workers are receiving higher awards in state-adjudicated cases, employers are paying out 29% less per award. This is because of the high attorney's fees in PAGA cases filed in court. Attorneys usually demand a minimum of 33% of the workers' total recovery, or $372,000 on average, no matter how much legal work was actually performed. In addition to receiving lower average recoveries in PAGA cases, workers also wait almost twice as long for their owed wages.
Whether this trend will continue into 2022 and 2023 is far from settled. Just weeks after the United States Supreme Court confirmed in an 8-1 decision that a plaintiff whose individual claims are compelled to arbitration loses standing to serve as a PAGA plaintiff on behalf of other employees' claims, the California Supreme Court granted review in Adolph v. Uber. Adolph's attorneys argue that the Supreme Court got it wrong and that, essentially, once an employee experiences a Labor Code violation, they are forever an "aggrieved employee" with standing to bring a representative PAGA claim.
Around the same time as the Adolph case was granted review, it was also confirmed that the CalChamber-supported California Fair Pay and Employer Accountability Act to replace PAGA qualified for the 2024 ballot. That initiative will put an end to the incentive for plaintiff's attorneys to file frivolous lawsuits. PAGA will be a key issue to watch over the next several years and one that all California employers should follow closely.
Ashley Hoffman, Policy Advocate, CalChamber
CalChamber members can read more about Private Attorneys General Act (PAGA) Claims in the HR Library. Not a member? See what CalChamber can do for you.