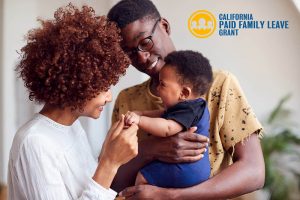 Eligible small businesses in California may now apply for grants up to $2,000 per employee utilizing California's Paid Family Leave program (PFL).
These grants, funded by the California Employment Training Panel and California Labor and Workforce Development Agency, are geared toward helping small businesses offset the increased costs that may arise when an employee is out on leave, such as cross-training existing staff, and hiring and training new and/or temporary employees.
California's PFL program provides eligible employees with up to eight weeks of wage replacement benefits when the employee is off work for certain qualifying reasons, such as to bond with a new child or to care for a seriously ill family member.
$2,000 and $1,000 Grants Available
Grants are available in the following amounts:
Businesses with 51–100 employees may receive up to $1,000 per employee utilizing Paid Family Leave.
Businesses with one to 50 employees may receive up to $2,000 per employee utilizing Paid Family Leave.
To qualify, businesses must:
Employ between one and 100 employees;
Be registered to do business in the State of California;
Be in an active status with the office of the California Secretary of State; and
Have an active California Employer Account Number under which employees are listed for payroll.
For more information or to apply for a grant, visit CaliforniaPFL.com, including their Frequently Asked Questions. After reviewing the eligibility requirements and collecting the information needed to apply, it will take businesses approximately 10 to 15 minutes to fill out the online application.
The grant period is June 1, 2022, to May 31, 2024, or until funds run out.
CalChamber members can read more about Paid Family Leave in the HR Library, including our How To: Administer Paid Family Leave, State Disability Leave and Paid Family Leave Comparison, and Complying with State Disability Insurance and Paid Family Leave Law. Not a member? See how CalChamber can help you.