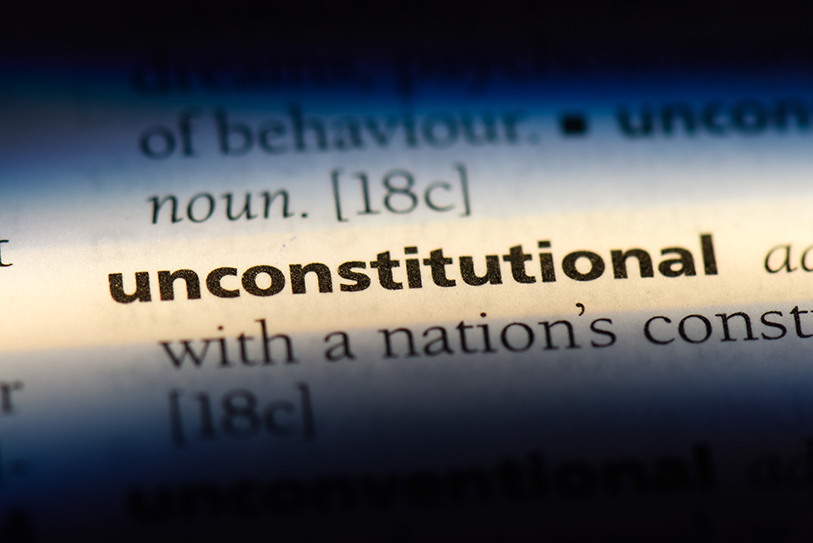 On May 13, 2022, a Los Angeles Superior Court judge found that gender-based corporate board law SB 826 — signed into law in 2018 by then-Governor Jerry Brown — was in violation of the California Constitution's Equal Protection clause and therefore unlawful.
As previously reported, SB 826 required any publicly held corporation headquartered in California, without regard to where it's incorporated, to place at least one female director on its board by December 31, 2019, and two or three female directors on its board by December 31, 2021, depending on the size of the board. The statute also required the Secretary of State's office to post compliance records on its website and imposed fines ranging between $100,000 and $300,000 per violation, although these fines were never imposed on any corporations.
Plaintiffs filed a lawsuit claiming the law violated the Equal Protection Clause of the California Constitution, which says "[a] person may not be…denied equal protection of the laws." Under California Law, the court stated, classifications based on gender have long been considered "suspect" for purposes of an equal protection analysis. That means that laws that draw distinctions between people based on their gender are presumed unconstitutional and it is up to the state to prove that the statute passes the appropriately named "strict scrutiny test."
Under the test, the state must show that (1) it has a compelling interest, (2) the law is necessary, and (3) the law is narrowly tailored to serve the interest. After a lengthy trial, the Los Angeles court ruled the statute failed the strict scrutiny test and is unconstitutional. The court determined, among other things, that the state failed to:
Show that it had a "compelling interest" in implementing SB 826; specifically, the court noted that the state was unable to present specific evidence of actual, unlawful discrimination against any specific woman by any specific corporation subject to the law and had "no compelling governmental interest in remedying generalized, non-specific allegations of discrimination."
Show that the law was necessary to improve opportunities for women, expand the California economy or protect taxpayers to boost California's economy. The court noted there were other ways to accomplish those goals.
Show that it was "narrowly tailored;" the court noted, among other things, that the state failed to show that the Legislature considered gender-neutral alternatives to achieve the state's purported goals.
The court determined that SB 826 wasn't meant to remedy discrimination, but instead to "achieve gender equity or parity; its goal was not to boost California's economy, not to improve opportunities for women in the workplace nor… to protect California's taxpayers, public employees, pensions and retirees."
Notably, even SB 826's strongest proponents admitted possible problems when it was passed in 2018, with Governor Brown acknowledging at the time that bill came with "serious legal concerns."
California Secretary of State Shirley Weber has not yet publicly indicated whether the state will appeal the court's decision (Update: Weber plans to appeal).
Mike McCluskey, Senior Technical Editor, CalChamber
CalChamber members can read more about Encouraging Diversity, Equity and Inclusion in the Workplace on HRCalifornia. Not a member? See what CalChamber can do for you.