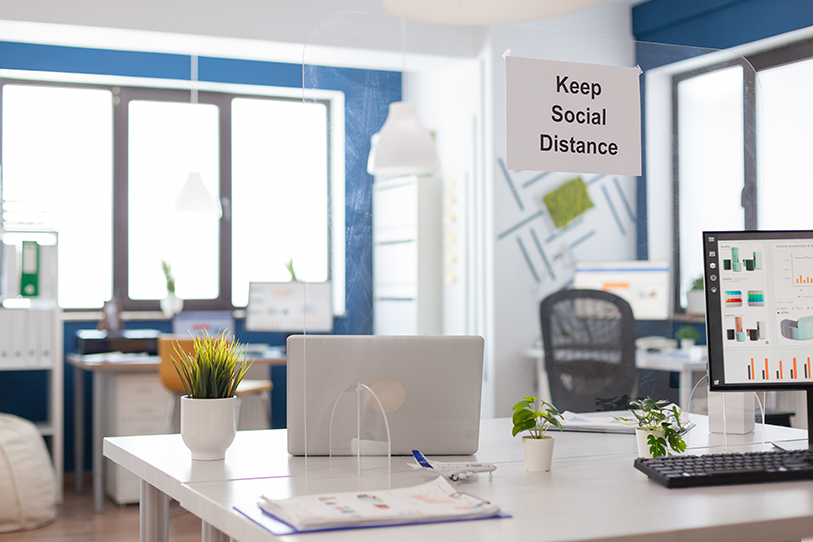 Since the global COVID-19 pandemic's onset roughly two years ago, employers have had to not only keep track of but also comply with myriad prevention and mitigation strategies for infectious diseases, including reporting and posting requirements — all while trying to operate their businesses in remote or hybrid settings, or even with a shortage of workers.
During these times, employers' duties also include keeping up to date on government requirements, such as workplace safety rules and vaccine mandates — which, let's be honest, feel like they're in a constant state of flux.
To keep pace with these ever-evolving COVID-19 workplace standards, join CalChamber's employment law experts at 10 a.m. on Thursday, February 3, 2022, for a 90-minute webinar that will cover the current state of the California Division of Occupational Health and Safety (Cal/OSHA) emergency temporary standards, including the latest revisions; California Department of Public Health mandates and guidelines; the ins and outs of any government vaccine mandates; guidance related to an employer initiated vaccine mandate; and any other related government guidelines that impact the workplace.
"Maintaining both understanding and compliance with COVID-19-related rules and mandates in today's environment is a lot to handle," said CalChamber Vice President of Labor and Employment – Content, Training and Advice Bianca Saad. "The goal of this live webinar is to keep employers and HR professionals apprised of the latest developments and help them walk away feeling more confident in their ability to navigate rules and regulations as they continue to evolve."
[90-Minute Live Webinar] Keeping Pace With Current COVID-19 Workplace Standards
Date: February 3, 2022
Time: 10:00 a.m. – 11:30 a.m. PT
Price: $209.00 ($167.20 for CalChamber Preferred or Executive Members)
Register online or call (800) 331-8877 to sign up. This webinar is approved for 1.5 HRCI recertification, SHRM Professional Development, and MCLE credits. Your webinar purchase includes a recorded version of the live event.