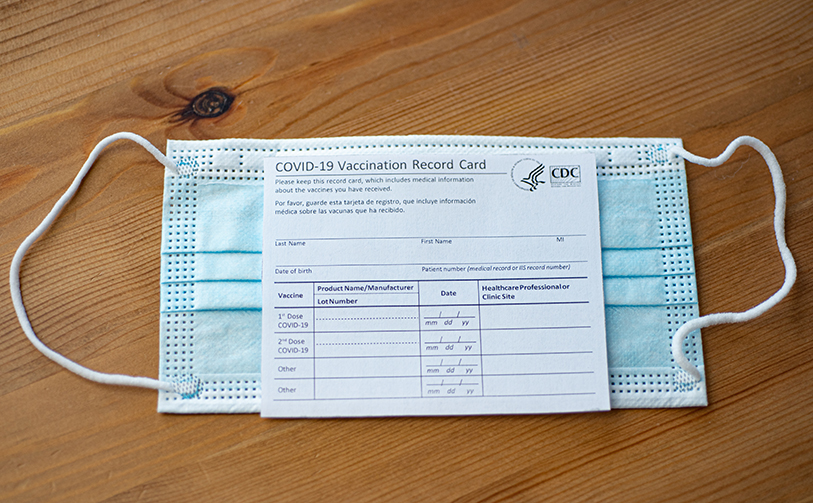 COVID-19 continues to dominate discussions around workplace safety in California and across the nation — and big changes for businesses are on the horizon this fall and in early 2022.
What Is Coming From Washington D.C.?
For those of you who missed it — on September 9, President Biden announced a six-prong plan to fight COVID-19. Most important to California's general business community is the plan's first prong ("Vaccinating the Unvaccinated"), which pushes COVID-19 vaccines via two mechanisms:
Federal Emergency Regulation: The federal Occupational Safety and Health Agency (OSHA) will publish an emergency regulation compelling a "soft" vaccination mandate for all employees of employers with over 100 employees. The mandate is expected to require employees to get vaccinated or produce a negative test before going to work every week.

Procedurally, California employers can expect a little delay before this one becomes applicable. After the federal emergency regulation is passed by OSHA (the draft text isn't even public yet), the California Division of Occupational Safety and Health (Cal/OSHA) will then be compelled by federal law to pass an equivalent or more stringent standard within 30 days. And even after that standard is passed, it will likely allow employers 60 days or so in order to get their workforce into compliance.

Vaccine Mandate for Federal Contractors: All we know at this point is that the federal government will begin adding language to contracts signed or extended after October 15 to compel vaccination (without a testing option) for federal contractors. The specific language to be added is supposed to be drafted by October 8 and is not yet public. The language, when released, is expected to allow federal contractors until December 8 to come into compliance — but, again, that draft contract provision is not yet public.
For both of these mechanisms, employers should keep a few caveats in mind. First, medical and religious exemptions will need to be made for individual employees, meaning that legal and HR will need to be ready to process those issues as the mandates go into effect. Second, legal challenges may delay their effect — particularly for the federal emergency regulation, which one state (Arizona) has already filed suit to challenge. Though some legal experts believe that the vaccine mandate is within OSHA's authority, that doesn't mean that a legal challenge may not delay its application considerably — depending on if an injunction is granted by a district court judge.
What about California's COVID-19 Workplace Regulation?
California's present COVID-19 emergency regulation is expected to be re-adopted in December for the final time. Then, in spring of 2022, it will either expire or be turned into a permanent regulation.
On September 23, 2021, Cal/OSHA hosted an advisory committee comprised of business leaders (including myself on behalf of CalChamber), labor leaders, public health officials and other stakeholders to discuss what a permanent regulation might look like. Notably, this discussion was intended only to help shape a draft of what the Cal/OSHA Standards Board might vote to approve next year and didn't represent a commitment from the participants to support a permanent regulation. The draft text for discussion is available here, but I would stress that it was only a draft, and that both labor and business leaders expressed disagreement with various provisions, so we can expect some changes from Cal/OSHA in whatever eventually goes to the Standards Board next year.
But where will the vaccine mandate fit in California's regulation? Though we don't have the text yet, it appears likely that Cal/OSHA will adopt a second emergency regulation on COVID-19 (focused on vaccines) to comply with the federal requirement to adopt an equivalent standard to President Biden's vaccine mandate within 30 days.
What About Boosters? How Will They Fit Into the Federal Regulation or California's Next Regulatory Text?
At this point, it isn't clear. President Biden announced booster shots as part of his six-prong plan, but there appears to be uncertainty about who should get them and when. Notably, an advisory body to the Centers for Disease Control and Prevention (CDC) recommended boosters only for limited segments of the population (elderly or vulnerable), but the CDC director recently overruled the panel and supported boosters for workers in high-risk workplaces as well. That means boosters will be available soon — but it isn't clear exactly when the federal regulation will mandate that they be taken in order to qualify as fully vaccinated.
In short, California employers have a lot to watch in the coming months. Keep one eye towards federal OSHA and the other towards Cal/OSHA to make sure you stay well ahead of workplace changes.
Robert Moutrie, Policy Advocate, CalChamber
The new Revised Cal/OSHA COVID-19 Workplace Rules: What Employers Need to Know white paper is now available for nonmembers to download. CalChamber members can access the white paper here. Not a member? See how CalChamber can help you.