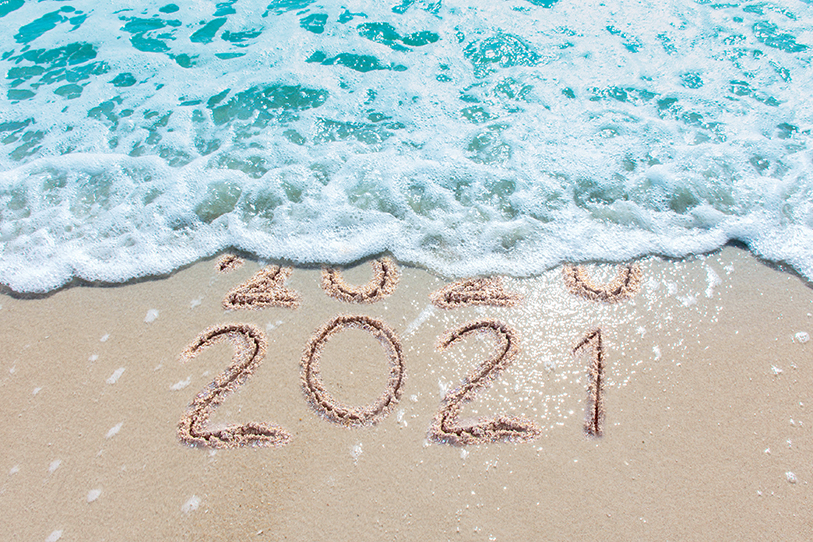 Hello, 2021! Usually, around this time, we take a fond look back at the previous year to see the top employment-related stories California businesses faced. Unsurprisingly, however, HRWatchdog's top posts of 2020 are from early in the COVID-19 pandemic when schools were closing, many workers were shifting to telecommuting and employers were trying to figure out how to handle the various shelter-in-place orders.
There's good news for 2021 though! Most of those top stories have come and gone, like the Families First Coronavirus Response Act (FFCRA)'s leave mandate, which wasn't extended into 2021.
So, for this year, rather than take a look back at everything we survived, let's just take a look at the top 2020 blog posts that will be helpful to remember as we go into 2021.
1. Furloughs Versus Layoffs: Is There a Difference in California?
Spoiler Alert: The California Labor Commissioner may not see a real difference between a temporarily furloughed employee with zero work hours and a laid-off employee as it relates to California's final pay rules.
A perennial favorite – don't miss the new, recently published IRS mileage rates for 2021.
3. New California Employment Laws Effective Now, Coming January 1
The California Legislature passed a bunch of new employment laws — some COVID-19-related, some not — that Governor Gavin Newsom signed into law on or before his September 30, 2020, deadline.
Now it's the new year, and most of those new employment laws are in effect. CalChamber's employment law experts analyzed the significant pieces of new employment-related laws and prepared a free white paper summarizing the laws' effects. The New California Employment Laws Effective Now and Coming January 1, 2021 white paper is now available for nonmembers to download. CalChamber members can access the white paper here.
May 2021 bring us more blogs on office holiday party etiquette and inappropriate workplace attire!
Katie Culliton, Editor, CalChamber
CalChamber's 2021 all-in-one California and Federal Labor Law poster contains the 18 state and federal employment notices every California employer must post — even if you only employ one person in California. Our updated 2021 version includes mandatory updates to the California Minimum Wage notice, the California Employment Development Department's (EDD) Notice to Employees, the Family Care and Medical Leave and Pregnancy Disability Leave notice, and Your Rights and Obligations as a Pregnant Employee notice. Order your poster today!