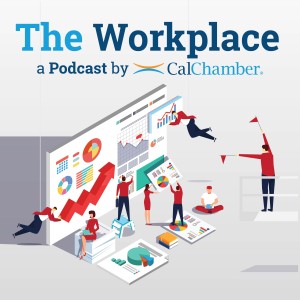 In this episode of The Workplace podcast, CalChamber Executive Vice President and General Counsel Erika Frank and employment law expert Jennifer Shaw discuss the passage of Proposition 22, which classifies app-based drivers as independent contractors, and what that means for California employers.
This election cycle was the longest election in the country's history, but California's state election also is noteworthy in a number of ways, Shaw tells Frank.
There were many big initiatives before voters this year and Californians voted to pass Proposition 22, an initiative to protect independent work by app-based drivers, Frank says.
So, she asks Shaw, what does this mean for employers?
Background
Employers must comply with laws from various sources, such as local ordinances, state laws, federal laws and administrative agencies (such as the Employment Development Department), Shaw explains.
Employers previously used a multi-factor classification test based on the Borello court case to determine whether a worker was an "employee" or an "independent contractor." In 2018, the California Supreme Court ruled in Dynamex Operations West, Inc. v. Superior Court of Los Angeles, 4 Cal. 5th 903 (2018) (Dynamex) that instead of the Borello test, employers should use the ABC test to determine proper classification.
The essence of the ABC test, Shaw says, is that the worker needs to be engaged in a fully independent business, shown by things like advertising on the internet, having their own clients and having their own insurance.
AB 5, which became law in 2019, codified the Dynamex court ruling, but also provided carve-outs for some industries, exempting certain professions from having to use the ABC test and instead returning to the Borello test, Shaw explains.
'Just Another Carve Out'
Proposition 22 simply expanded AB 5's exemptions to include app-based drivers.
"It's just another carve out," Shaw points out. And most employers will not be affected by the proposition, she says.
Other Exemptions
California's governor signed AB 2257 this year, which carves out more exemptions to Dynamex. If an employer thinks they may qualify for an exemption under AB 2257 or AB 5, Frank suggests that they talk to their legal counsel and look over the laws carefully as there are requirements within the exemptions.
Shaw explains that in order to meet the laws' requirements, an employer will need to have a written agreement with the independent contractor, and the agreement needs to explain why the employer qualifies to use the Borello test. The employer should also conduct a risk analysis of the agreement and partnership before proceeding.
Employers can learn much more detailed information in CalChamber's newly revised, free worker classification white paper, A Roadmap to California's Worker Classification Law. Our white paper discusses California's worker classification law as revised by AB 2257, including a detailed discussion of the ABC test, the common law test and the increasing number of exceptions carved out for various occupations and industries.
CalChamber members can read the white paper here and the newly revised Independent Contractor in the HR Library. Not a member? See how CalChamber can help you.