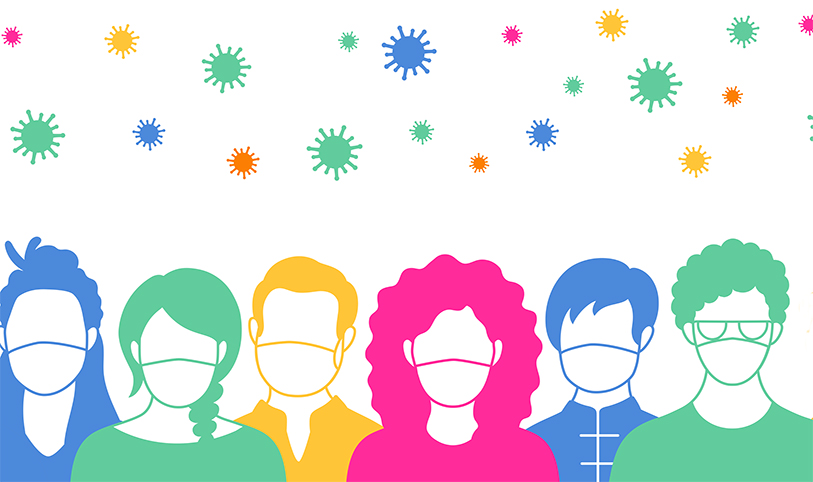 As COVID-19 cases increase in California, more employers are receiving notice of employees testing positive for the virus — but they may not be sure of when to record and report the cases given the amount of guidance issued by numerous agencies and public health officials at every level of government. This brief summary of employers' obligations when an employee tests positive for COVID-19 should help.
When an employee tests positive for COVID-19, the first thing employers must do is send the employee home and follow the company's COVID-19 workplace exposure/outbreak plan and applicable health mandates with respect to finding exposed close contacts, notifying and quarantining exposed employees, cleaning protocols, etc. Privacy laws restrict you from disclosing names of COVID-19 positive employees when notifying close contacts of potential exposure; employers must maintain confidentiality. A detailed California Department of Public Health (CDPH) memo guides employers through workplace outbreaks, including quarantine timelines, testing issues, CDC guidance and other topics.
Once that's handled, the CDPH states that employers should contact their local health department to report confirmed COVID-19 cases in the workplace. The local health department may have specific reporting criteria and requirements. Additionally, if the COVID-19 positive employee lives in a different county/jurisdiction from the workplace, the employer should contact that jurisdiction's health department.
Employers also must comply with certain recording and reporting requirements of the California Division of Occupational Safety and Health, better known as Cal/OSHA.
Cal/OSHA requires employers to record work-related illnesses on their Log 300 when one of the following things happen:
Death.
Days away from work.
Restricted work or transfer to another job.
Medical treatment beyond first aid.
Loss of consciousness.
A significant injury or illness diagnosed by a physician or other licensed health care professional.
COVID-19 cases could check several items on this list, so employers will likely have to record COVID-19 illnesses on their Log 300.
In its FAQ on the topic, Cal/OSHA states that COVID-19 cases should generally be lab confirmed, but confirmation is not necessary to trigger recording requirements. Due to testing shortages and other circumstances, there may be situations in which an employer must make a recordability determination even though testing did not occur. If the circumstances meet any of the criteria listed above, the case should be recorded. Cal/OSHA says employers should err on the side of recordability, but clarified that "days spent away from work" do not include days spent quarantined.
For recording purposes, an illness is presumed work-related if it results from events or exposure in the work environment, such as interaction with COVID-19 positive individuals, working in the same area or sharing items with COVID-19 positive individuals. Employers should evaluate the employee's duties, environment and interactions to determine the likelihood the employee was exposed at work.
In some cases, employers may have to report COVID-19 cases directly to Cal/OSHA. Employers must report a serious illness to Cal/OSHA when it is contracted "in connection with any employment" and results in death or hospitalization other than observation or diagnostic testing. So, if an employee becomes ill at work and is admitted to the hospital, the employer must report it to Cal/OSHA immediately, but no later than eight hours after the employer knows about it.
Cal/OSHA guidance states that employers must report the serious illness regardless of whether it's work-related. Also, employers should report serious illnesses if an employee becomes symptomatic outside of work, as long as there is some cause to believe the illness was contracted in connection with any employment, including, for example, other COVID-19 cases in the workplace, exposure to COVID-19 positive individuals, contact with the public, etc.
Employers may report a serious illness to Cal/OSHA via phone or email.
James W. Ward, Employment Law Subject Matter Expert/Legal Writer and Editor
Employers should continue monitoring the CalChamber Coronavirus (COVID-19) resources page for the latest federal, state and local COVID-19 guidance and resources, and review additional COVID-19-related HRWatchdog blogs.