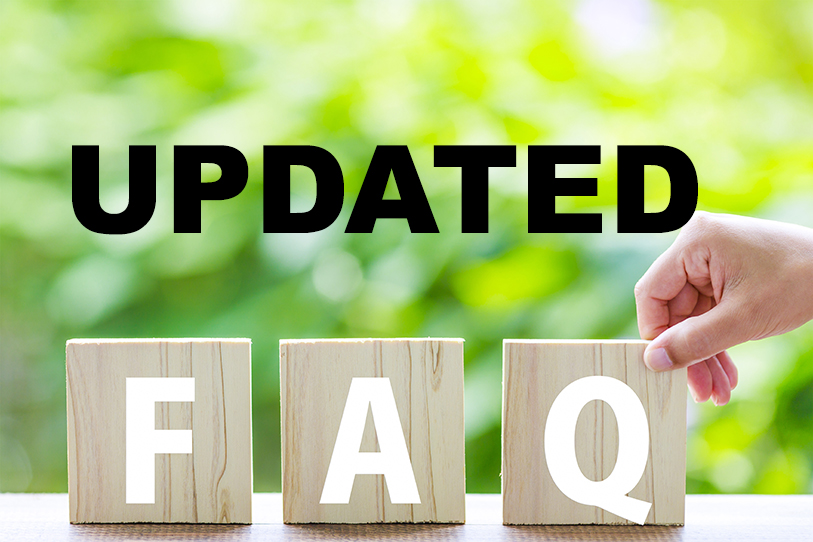 The California Department of Fair Employment and Housing (DFEH) has updated their COVID-19 guidance. Employers — be sure to add this update to your library of COVID-19 compliance documents!
On July 24, 2020, the DFEH updated their DFEH Employment Information On COVID-19 Frequently Asked Questions. This updated FAQ replaces the previous guidance issued on March 20, 2020. 
Since March, when the pandemic began impacting California, both employers and employees have adjusted and continue to readjust to the evolving rules, guidelines and practices. It's no surprise that government agencies continue to fine-tune guidance documents as the pandemic evolves, raising unprecedented questions as more employers open their doors and infection rates increase.
The newly updated DFEH guidance adds new questions and answers as well as more detailed answers to previously asked questions. Questions addressed include:
Can an employer require employees to submit to a medical test to detect the presence of the COVID-19 virus or antibodies before permitting them to enter the workplace?
How much information may an employer request from employees who report feeling ill at work?
May an employer send employees home if they test positive for COVID-19?
If an employee has a medical condition that increases their risk for severe illness from COVID-19, is the employee entitled to a reasonable accommodation?
Many of the answers defer to guidance from both the Centers for Disease Control and Prevention (CDC) and the Equal Employment Opportunity Commission (EEOC); the two federal agencies offer information on preventing the spread of COVID-19 and how employers can respond to employee illness. Additionally, the DFEH reminds employers about their obligation under the Fair Employment and Housing Act (FEHA), which applies to employers with five or more employees, to engage in the interactive process with each employee who may need a reasonable accommodation due to a medical disability, which may include someone's increased risk of severe illness from COVID-19.
For more COVID-19-related federal, state and local resources, including the DFEH updated FAQS, visit the CalChamber Coronavirus (COVID-19) webpage.
Erika Frank, Executive Vice President of Legal Affairs and General Counsel
CalChamber also offers free COVID-19-related Q&As in the HR Library. Like what you see? See what CalChamber can do for you.
Access additional COVID-19-related HRWatchdog blogs.