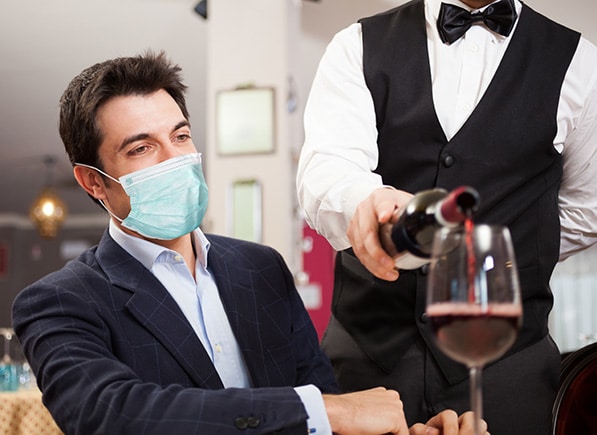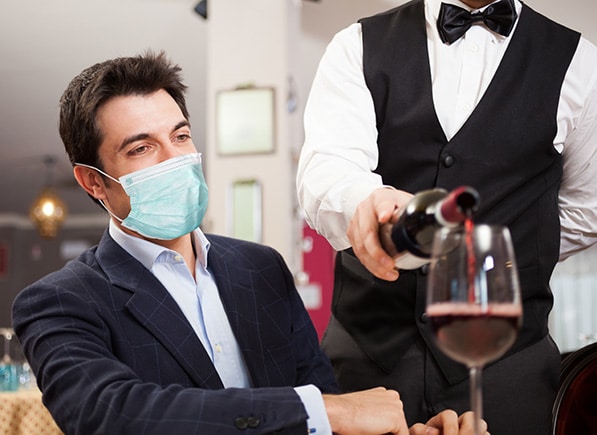 On Tuesday, May 12, Governor Gavin Newsom released guidelines that will take California further into Phase 2 of the state's reopening plan — including guidance for restaurants to allow dine-in eating.
"The statewide order affords the opportunity for local government to come into conformance with those guidelines, but one can choose to be a little bit more prescriptive and restrictive. Not everyone is compelled into this phase," Newsom said during his press briefing. "It's going to be very trying, even with these modifications, for restaurants to survive. I'm not naive about any of this, and I'm deeply concerned."
Once restaurants do reopen, it's recommended that they screen guests for symptoms, have servers wear masks, maintain a distance of six feet between diners, provide disposable menus, avoid use of shared condiments such as ketchup and salt and pepper shakers, and pre-roll utensils in napkins prior to customer use.
While no strict limit was set on the number of diners a restaurant could allow, Newsom's administration did suggest restaurants limit crowds by offering outdoor seating and encouraging take-out when possible.
As previously reported, overall guidance states that, before reopening, all facilities should:
Perform a detailed risk assessment and implement a site-specific protection plan;
Train employees on how to limit the spread of COVID-19, including how to screen themselves for symptoms and stay home if they have them; and
Implement individual control measures and screenings, disinfecting protocols and physical distancing guidance.
Additional considerations for restaurants offering dine-in service include:
Displaying a set of clearly visible rules/conditions of entry for customers and restaurant personnel at entrance(s) that could include "instructions to use hand sanitizer, maintain physical distance from other customers, avoid unnecessary touching of restaurant surfaces, contact information for the local health department, and changes to restaurant services."
Asking guests and visitors to bring and wear a face covering when not eating or drinking, and prominently displaying at all entrances and throughout the property appropriate signage that outlines proper face covering usage and current physical distancing practices in use.
This guidance takes effect only once the state clears counties to move forward. As of May 18, the California Department of Public Health listed the following counties as having received such designation:
Amador County.
Butte County.
Calaveras County.
Colusa County.
Del Norte County.
El Dorado County.
Glenn County.
Humboldt County.
Inyo County.
Lassen County.
Madera County.
Mariposa County.
Merced County.
Modoc County.
Napa County.
Nevada County.
Placer County.
Plumas County.
San Benito County.
Shasta County.
Sierra County.
Siskiyou County.
Tehama County.
Trinity County.
Tuolumne County.
Yuba-Sutter County.
Jessica Mulholland, Managing Editor, CalChamber
For more COVID-19-related federal, state and local resources, visit the CalChamber Coronavirus (COVID-19) webpage and access additional COVID-19-related HRWatchdog blogs.