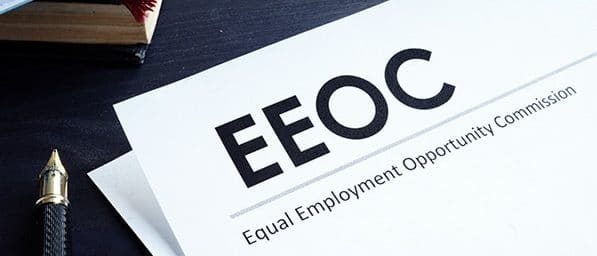 As COVID-19 changes the employment law landscape, government agencies continue to provide guidance on many commonplace compliance issues that are now causing confusion for employers. The latest update came last week when the U.S. Equal Employment Opportunity Commission (EEOC) revised its COVID-19 guidance for employers responding to requests for reasonable accommodations.
At-Risk Employees
Although state and county public health orders have shuttered some businesses or forced others into remote enterprises, many businesses deemed "essential" are still publicly operating. These public health orders consistently caution those individuals with underlying health conditions about the risk of exposure to COVID-19.
In response, the EEOC recognizes that even with the pandemic constraints, employers may have reasonable accommodations that they can provide to employees with underlying disabilities. Reasonable accommodations that employers should explore include:
Temporary barriers or one-way routes through the workplace to create distance between co-workers and customers;
Modifying fringe job duties to limit movement and exposure in the workplace; or
Creating modified work schedules or temporary transfers to the extent they do not create an undue hardship.
Employees with Mental Health Disabilities
The COVID-19 pandemic has caused stress, anxiety and, even, panic in individuals who have never experienced these mental health issues. For employees with pre-existing mental health disabilities, the pandemic and its consequences may exacerbate those conditions. The EEOC reminds employers of their obligation to engage in the interactive process while also reaffirming their ability to seek information from the employee, such as how the accommodation would assist the employee in performing their essential duties and requesting medical certifications.
Responding to Future Reasonable Accommodation Requests
As employers have shifted to remote working arrangements, some employees with disabilities may not have a need for accommodation under these circumstances. However, because these arrangements are intended to be temporary, employers need to plan for resolving accommodation requests after employees return to the worksite.
The EEOC states that an employer may prioritize reasonable accommodation requests based on immediate need, but it may also discuss and plan for an accommodation when employees return to the worksite. The employer should keep in mind its ongoing obligation to engage in the interactive process when evaluating future accommodation requests and stay in communication with the employee about the future request.
Additional or Altered Reasonable Accommodations
Our evolving working arrangements may require a disabled employee to receive reasonable accommodations, in addition to or different from accommodations they may already receive. The EEOC reminds employers to evaluate requests for additional or altered accommodations the same way they would any other accommodation request.
The EEOC collaborates with the Job Accommodation Network (JAN) to provide employers and employees resources for possible reasonable accommodations. JAN has updated materials specific to the COVID-19 pandemic.
Remember, the EEOC only enforces the federal Americans with Disabilities Act (ADA). The California Department of Fair Employment and Housing (DFEH) enforces California's reasonable accommodation laws. If you have concerns about appropriate accommodations during the COVID-19 pandemic, consult with legal counsel to ensure compliance with both federal and state laws.
Matthew J. Roberts, Esq., Employment Law Counsel Subject Matter Expert
CalChamber members can read more about Reasonable Accommodation in the HR Library. Not a member? See what CalChamber can do for you.
Access additional COVID-19-related HRWatchdog blogs.