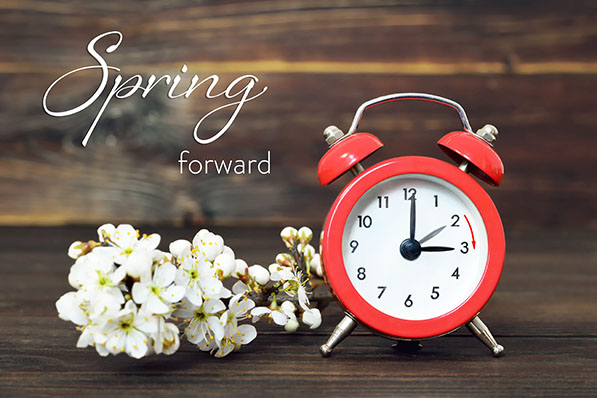 On Sunday, March 8, be prepared to spring forward — and lose that precious hour between 2 a.m. and 3 a.m. This annual practice affects employers in a couple of ways: Those with employees who work the graveyard shift should review their timekeeping practices, and the time change can cause employees to be sleepier on Monday, potentially leading to slightly higher workplace accidents.
Although we gain extra daylight at the end of the day, losing that hour can be rough. In fact, studies have shown that on the Monday following the switch to Daylight Saving Time, workers slept on average 40 minutes less than on other days. Conversely, on Mondays following the switch to Standard Time — where we gain back that hour — there are no significant differences for sleep, injury quantity or injury severity.
Lack of sleep can affect employee's attention and alertness, which makes it harder to detect and monitor work environment cues to avoid workplace injuries. The affects are small — only 5.7 percent more workplace injuries on Monday — but can lead to less work productivity. Employers may want to schedule less strenuous activities on the Monday following Daylight Saving Time.
Also, when a time change affects an employee's shift, such as a graveyard shift, employers need to be prepared to properly pay employees. Graveyard shift employees may only work and need to be paid for a seven-hour shift that night. Employers are encouraged to review timekeeping practices to make sure all employees are accurately paid for all hours worked.
Don't forget to spring forward on March 8 — and try to get some extra sleep!
Katie Culliton, Editor, CalChamber
CalChamber members can read more about Providing Safety Training and Timekeeping and Recording Guidelines in the HR Library. Not a member? See what CalChamber can do for you.