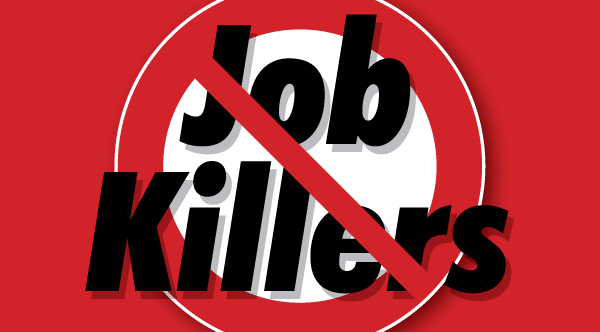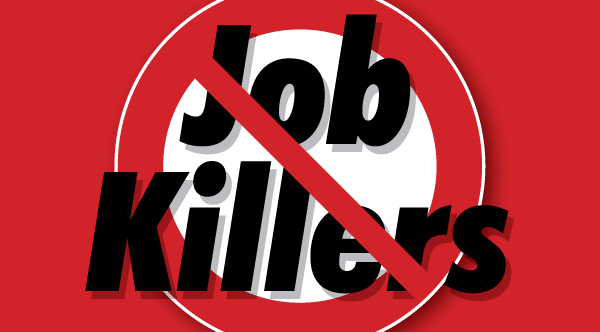 The California Chamber of Commerce today announced it is continuing the battle against five job killer bills that are moving again as the 2020 legislative session begins. This includes two employment-related bills which would provide a new leave of absence and limit employers' ability to maintain a safe workplace.
CalChamber's full list of 2020 job killer legislation will likely be released in mid-March. Bills that make CalChamber's yearly job killer list are those that pose a threat to California's economic growth, competitiveness and job creation.
The two employment-related job killer bills that are set to be heard in the first month of session are:
AB 628 (Bonta; D-Oakland) Uncapped New Leave of Absence for Employees and Their Family Members — Significantly expands the definition of sexual harassment under the Labor Code, which is different than the definition in the Government Code, leading to inconsistent implementation of anti-harassment policies, confusion, and litigation. Also, provides an unprecedented, uncapped leave of absence for victims of sexual harassment and their "family members" which is broadly defined, that will add another layer of burdens on employers and their ability to manage their workforce.
Note: AB 628 failed to pass the Assembly last year but was granted reconsideration.
AB 882 (McCarty; D-Sacramento) Limitation on Ability to Maintain a Safe Workplace — Significantly undermines an employer's ability to maintain a safe, drug-free workplace, by prohibiting an employer from discharging an employee who has tested positive for a drug that is being used for medical purposes, which will expose employers to costly litigation.
For more information, read CalChamber's Top Story.