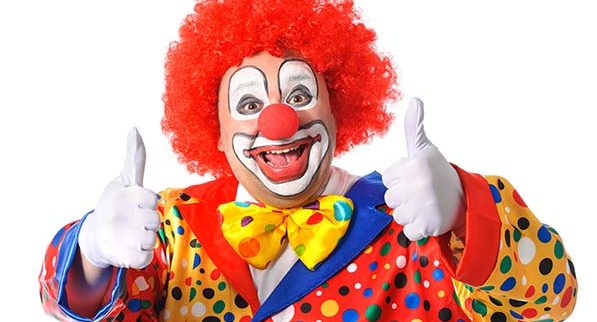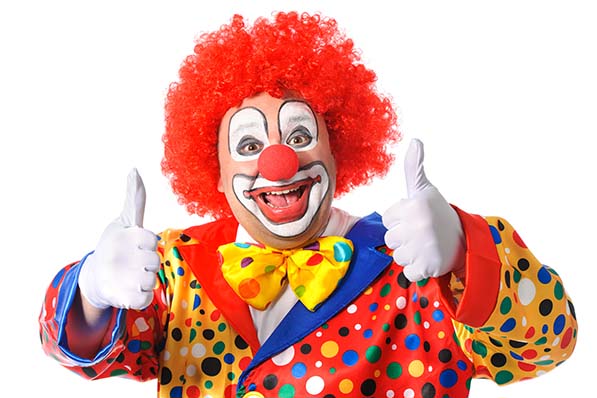 We may be overwhelmed with all the new employment-related laws coming January 1, but here are a few light-hearted (and downright wacky) employment law stories and cases that caught our attention this year.
Let's take a moment to remember the oftentimes hilarious human element of employment law is still very much alive.
An Emotional Support … Clown?
An employee in New Zealand received an email from his employer saying they needed to meet to discuss his ongoing role with the company and that the employee could bring a support person to the meeting. Sensing the meeting would be negative, the employee hired a clown as his support person.
During the meeting (where the employee was let go from the company), the clown provided the employee with some humor and lightheartedness.
Whether California law would support an employee's request for an emotional support clown as a reasonable accommodation is unclear — but it likely would require the same individualized assessment as any other disability accommodation request.
The Flatulence Bully
In March, an Australian Court of Appeal held that repeated flatulence targeted directly at a co-worker is not a form of bullying or assault. In 2017, an employee sued his former employer alleging that he suffered severe stress because his co-worker would "lift his bum and fart" on him up to six times per day.
In California, if the employee's allegations of a co-worker passing gas around him up to six times per day were true, that could meet the abusive conduct standards. But because the employee failed to present any evidence that the co-worker's conduct was targeted at him because of any protected class, a California court likely would come to the same conclusion as the Australian courts.
Employers who become aware of such conduct should still take immediate and reasonable steps to curtail the conduct before it escalates.
Matthew J. Roberts, Esq., Employment Law Counsel Subject Matter Expert
Want to read more interesting stories like this? Subscribe to CalChamber's California Employer Update (CEU), a digital monthly newsletter delivered straight to your inbox. For $99.99 per year (Preferred and Executive members receive their 20 percent discount), the CEU contains expert insight from CalChamber's own employment law counsel and Labor Law Helpline consultants. Our experts are at the forefront of emerging employment law developments and are well-practiced in applying employment laws to California businesses.