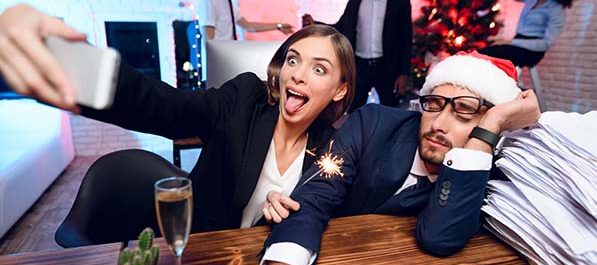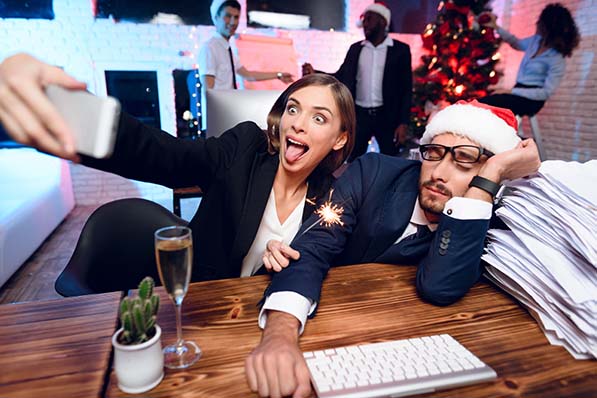 Multiple holiday and happenings collide in December, including Hanukah, Christmas, Kwanzaa and New Year's. Here are a few common workplace-related holiday questions, along with the answers you need to simplify things.
The holiday season is our busiest time — are we required to offer paid holidays?
Nope. State and federal wage and hour laws don't require private employers to provide employees with paid holidays, close their business on a holiday or a pay a premium to employees for working on a holiday — you're free to set your own policy for holiday pay and time off. (Keep in mind, however, that exceptions may exist if you have a collective bargaining agreement or certain government contracts.)
Many employers choose to offer paid holidays, in which case courts treat holiday pay as a type of contract between the employer and employees. If you offer paid holidays, you should notify employees of observed holidays at the beginning of each year. You should also inform employees about how holiday staffing needs will be handled and whether employees who work the holiday will be paid at a different rate.
Patty brought brownies to share and, post-consumption, we learned they're made with marijuana — what do we do?
Although recreational marijuana use has been legal in California for a couple of years now, the law doesn't require employers to allow use at work. Workplaces may continue to maintain a drug-and alcohol-free environment consistent with their policy. If you're in that category, it means you've got a policy and can discipline "Patty" in accordance with that policy.
In Redmond, Washington, in 2016, that meant firing the employee who gave his co-worker a brownie laced with THC, the compound known to cause hallucinogenic effects, without telling him.
"Oh, please don't do that," said Mike Hilley, who works with the paramedic that responded to the employer's emergency call. "It's the scariest thing to all of the sudden be high and not know why you're high."
If you find that pot brownies entered your workplace, take serious and immediate action. In addition to disciplining and even firing the browner baker, inform employees and provide immediate medical attention to those who ingested them.
Jane brought a Jesus statue into work and Mary brought a menorah — can we demand they be removed?
The primary consideration here is consistency. You can demand that all holiday or religious decorations be removed, or you must allow all of them — or you're potentially discriminating based on religion. So, if you're already allowing Christmas lights and boughs of holly, you've got to allow the Hanukkah menorah; the red, green and black candles of the Kwanzaa kinara, and any other winter holiday decorations employees would like to display.
Jessica Mulholland, Senior Editor, CalChamber
Want to read nine more questions like this that can help you survive the holiday season? Subscribe to CalChamber's California Employer Update (CEU), a digital monthly newsletter delivered straight to your inbox. For $99.99 per year (Preferred and Executive members receive their 20 percent discount), the CEU contains expert insight from CalChamber's own employment law counsel and Labor Law Helpline consultants.
Our experts are at the forefront of emerging employment law developments and are well-practiced in applying employment laws to California businesses.