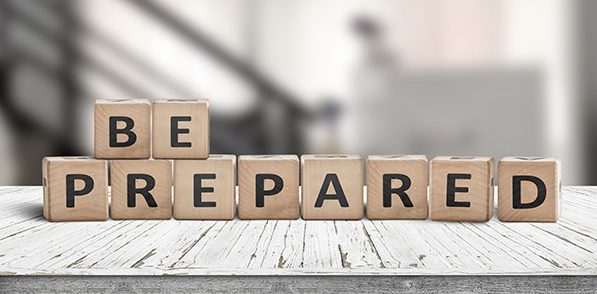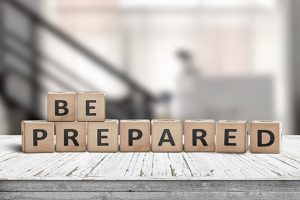 The recent shooting in Gilroy reminds us that an active shooter can happen anywhere, at any time. The number of active shooter incidents has increased in recent years, including many tragic workplace shootings. Employers may be wondering what they need to do to keep employees safe and how to prepare for workplace violence incidents.
The California Division of Occupational Safety and Health (DOSH), better known as Cal/OSHA, enforces workplace safety standards. All employers have a general duty to provide places of employment that are safe and healthful for all employees (Cal. Labor Code section 6401).
Injury and Illness Prevention Program (IIPP)
All employers in California must create and have available an effective, written Injury and Illness Prevention Program (IIPP), containing a general plan to keep the workforce free from work-related injuries and illnesses – including keeping employees safe from threats of violence in the workplace.
Under the regulation, a written IIPP must include the identity of those responsible for implementing the plan, a company safety policy statement and a plan for safety training, among other requirements.
Employers can choose to include a plan for active shooter scenarios in their IIPP. The United States Department of Homeland Security (DHS) provides active shooter preparedness materials for Human Resource professionals.
Note: California health care employers are regulated under the Violence Protection in Health Care standard. These employers must implement a Violence Prevention Plan and train employees on eight specific components including how to recognize the potential for violence, in addition to other provisions.
Emergency Action Plan
All employers must maintain an Emergency Action Plan (EAP) for handling emergencies, and employers with more than 10 employees must have the plan in writing. An EAP designates the actions that must be taken to protect employees from various emergencies, such as natural disasters,  acts of terror and other incidents of violence. An EAP must include the specific procedures for several categories, including emergency evacuation and how to account for all employees after emergency evacuation has been completed. Alarm system and training requirements are also included. While you are exempt from the written plan requirement if you have 10 or fewer employees, you are not relieved from your obligation in having a plan for handling emergencies.
CalChamber's Employee Handbook Creator can help you easily create an employee handbook, including a workplace violence prevention policy.
Workplace Violence Prevention Tips
The DHS recommends preparing now for an active shooter. Here are some steps you can take:
Maintain a workplace violence prevention policy, which stands on its own, or is incorporated into your IIPP or employee handbook, or both. Your policy should be clear that your organization has zero tolerance for threats or acts of violence, and also ensure that any incident, complaint or report of violence is immediately addressed, investigated and properly managed.
Include a policy in your employee handbook that clearly bans firearms or dangerous weapons of any kind from the workplace premises.
Train your supervisors on how to identify behaviors that have a high correlation to violent behavior and the people who display those behaviors.
Put physical security measures such as video surveillance, alarm systems or key card systems in place when necessary.
Encourage your employees to report any and all suspicious behaviors or threats of violence. If you see something, say something.
The active shooter risk is real and taking a few steps now can help you and your employees react quickly when every second counts.
Bianca N. Saad, Employment Law Subject Matter Expert
CalChamber members can read more about Violence in the Workplace in the HR Library. Not a member? See what CalChamber can do for you.