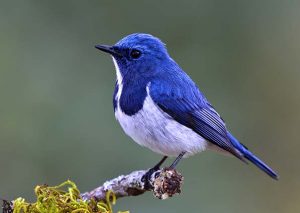 Happy Monday morning! Right now, your employees are most likely at peak productivity since Monday and Tuesday mornings are the best time for employees to get a lot of work done, according to a new survey from staffing firm Accountemps.
More than half of the workers surveyed said their productivity peaks at the beginning of the week: Monday (29 percent) just tops Tuesday (27 percent). After Wednesday (20 percent), worker productivity dips lower on Thursday (13 percent) and Friday (11 percent).
Workers are also more likely to get the most work done at the beginning of the day – 3 out of 4 workers get more work done in the morning than any other time of day – with 44 percent preferring early morning and 31 percent late mornings. Only a combined 20 percent of workers are more productive in the early and late afternoons (14 percent and 6 percent, respectively).
Workers had different preferences on which kind of workspace they needed for optimal productivity:
Open office with co-workers — 38 percent;
Private office with door closed— 36 percent;
Working from home — 18 percent; and
Working from another offsite location — 9 percent.
Preferences also differed with age and geographical location. Employees 55 and older preferred a private office while younger workers preferred an open office. Notably, in Los Angeles, workers preferred the four workplace locations evenly.
"Employers can play to the unique strengths of their team by knowing when and how they're most productive," said Michael Steinitz, senior executive director of Accountemps, a division of Robert Half, in a press release. "If you can provide access to their preferred workspaces or bring in temporary professionals to help staff reach peak productivity, do it. What matters most for the bottom line is the work employees get done — not where and when."
On the other hand, workers say these distractions impact productivity during the workday:
Co-workers who are too chatty and social (32 percent);
Office noise (22 percent);
Unnecessary conference calls and meetings (20 percent);
Cell phone use (15 percent); and
Unnecessary emails (11 percent).
"Finding ways to shut out distractions can help maximize productivity, no matter the day, time or place," Steinitz adds.
Vannessa Maravilla, Editor, CalChamber
CalChamber members can provide this Manager's Checklist to Avoid Discrimination to their managers to help them avoid saying or doing things that can be construed as discriminatory, including managing work assignments, scheduling people and working conditions. Not a member? See what CalChamber can do for you.