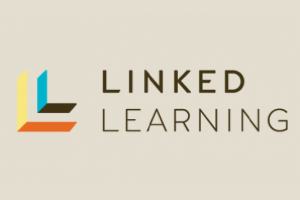 California employers face major workforce challenges, especially a skills gap as high school-aged students enter the workforce without the tools necessary to succeed.
One strategy to effectively prepare students for the real world is Linked Learning, which is an approach to education that integrates academics, high-quality career technical education, work-based learning and student supports to help them stay on track.
The program connects students with resources, individuals and local businesses to inspire their learning and skills development to succeed in a real-world setting.
This spring, a team of graduate students at the USC Sol Price School of Public Policy analyzed high schools and school districts in California that have implemented the Linked Learning approach to K-12 education.
The study was sponsored by the California Foundation for Commerce and Education, a think tank affiliated with the California Chamber of Commerce.
The Price School study was conducted at 12 high schools in Central and Southern California with both on-site visits and interviews with Linked Learning schools and districts and industry stakeholders. The study found vital lessons for businesses and school districts:
Work-based learning opportunities allow students to gain experience in a real-world setting and build their skills; however, typically the demand by students outpaces the number of available internship opportunities.
Variation exists in the needs of each district and/or pathway for establishing sound business and school partnerships.
Communication is vital to building lasting connections between schools and local businesses. Implementing career pathway advisory boards allows for direct communication between the groups.
The Price School study concludes that building strong connections between districts and businesses is of top importance to creating new and relevant opportunities for students.
Additionally, developing regional partnerships between businesses and school districts helps create a small business-oriented approach that connects students to local companies in their area.
When it comes to tracking the outcomes of students integrated into the Linked Learning pathway, the study found the business community was better equipped to help students if the students' data was shared.
"The business community responds well to school districts that share student data with them; employers seek to make data-driven decisions." Similarly, the study found in Porterville and San Bernardino, business leaders acknowledged that data was useful to "adapt their recruitment strategies and better prepare for future skills gaps."
With real metrics on students' performance, local businesses could better understand how to tailor their engagement with school districts to benefit the students and help them develop personal growth.
For more information, read CalChamber's Top Story.