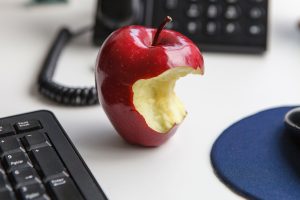 An employee, who was a member of a wage-and-hour class action settlement with her employer, is able to pursue a subsequent lawsuit against her employer for a claim that was not alleged in the first case, said the Ninth Circuit Court of Appeals in a recent opinion.
The employer settled in federal court a wage-and-hour class action lawsuit that claimed the employer failed to pay wages and overtime, provide meal and rest breaks, provide accurate wage statements and reimburse business expenses.
After that case was settled, one of the class members filed a Private Attorneys General Act (PAGA) case in California state court, alleging that the employer failed to provide suitable seating to employees, as required by California's Wage Orders. The federal case did not allege a suitable seating claim.
The employer asked the federal court to dismiss the state court PAGA case because the settlement of the federal class action barred the PAGA case. While the district court agreed and dismissed the PAGA case, the Ninth Circuit, in an unpublished opinion, reversed that ruling.
According to the Ninth Circuit opinion, the prior class action settlement does not prevent the suitable seating claim in the state court case. Although the class action settlement was broadly written, the settlement only bars claims based on the same facts, and the claim in the PAGA case was based on different facts than those in the federal case. Because the two cases don't involve the same claims, the court held that the federal settlement doesn't bar the ensuing state PAGA case.
California employers should be aware that the majority of the Wage Orders require employers to provide "suitable seats when the nature of the work reasonably permits the use of seats." Compliance often requires employers to conduct a case-by-case analysis of tasks performed in various locations to determine if a seat is required at a particular location. Employers with questions about their obligations to provide seating should consult legal counsel.
Erika Pickles, Employment Law Counsel/HR Adviser
CalChamber members can read more about California's suitable seating requirements in Tools, Uniforms and Equipment Explained in the HR Library. Not a member? See how CalChamber can help you.