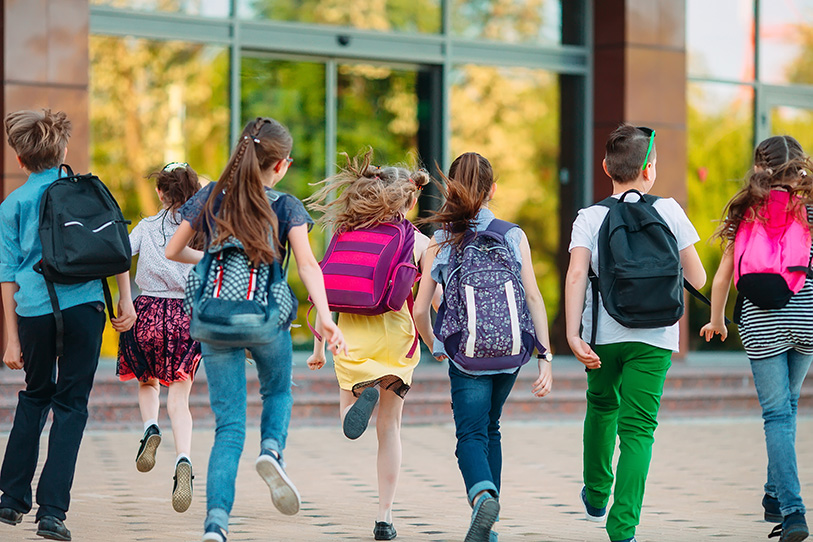 In this episode of The Workplace podcast, CalChamber employment law experts Matthew Roberts and Ellen Savage discuss some of the latest labor and employment issues of concern to California employers, including: remote workers moving out of state; termination and layoff best practices; working minors; and school-related leaves of absence.
Remote Workers Moving Out of State
The issue of remote employees moving out of state continues to be a top concern for employers who call the CalChamber Labor Law Helpline, Roberts says. Often, employers want to know if the remote employee was obligated to notify the employer of their move and if there is anything to be concerned about.
Oftentimes, the remote employee will move to another state without even telling the employer, and there are even remote employees who move out of the country, Savage says.
The big question is, which labor laws apply?
The answer, Savage says, is that even if the company is based in California, an employee's physical location determines the labor laws that apply to that specific employee. In short, it doesn't matter where the employer is, it matters where the employee is.
If an employee moves to a city or county with a local ordinance, the employer has to review the applicable ordinance as it may have a higher minimum wage or mandate more sick leave, Savage explains. Another complication is the Family and Medical Leave Act and its rule of 50 or more employees within 75 miles of the workplace. Since an employee's home is not the workplace, employers have to look at the employee's physical location.
"That's a lot to keep track of," she says.
This is why it's important that employers have good remote work policies and written telecommuting agreements. Savage says these policies can address questions like can employees work only in California or only from their current home? Or the policies can specify that employees must report plans to move to another area.
While employers do have a right to require that employees return to the company's worksite, Savage recommends that employers first look at their remote work agreement. Was there wording about the employer's right to recall the employee 100% back to the office?
Roberts asks whether an employer can terminate an employee who moved without notifying their employer.
Savage replies that in this case, the employer should talk to legal counsel before terminating the employee. It's a smarter move for the employer to at least try to work with the employee to find a way to return. But if the employee refuses to return to the worksite after the employer says the return to the office date is September 1, then the employer can terminate them or may even consider it job abandonment if the employee fails to return to the office. Still, the employer should check with legal counsel first.
Termination, Layoffs Best Practices
More and more questions on the Helpline have to do with terminations and how these decisions should be evaluated, Roberts says.
Employment in California is "at-will," and an employer can lay off an employee at any time, for any reason or even for no reason at all, Savage explains. An employer cannot, however, terminate an employee for an illegal reason.
And this is why documentation is so important.
Performance issues, policy violations, attendance issues (protected and unprotected) — everything should be documented, Savage stresses.
Employers should particularly be careful about terminating an employee who recently engaged in protected activities like harassment complaints or protected family leave, she says. Employers need to clearly document that the termination was not related to the protected activity, and that it was related to a Code of Conduct violation.
When reviewing Code of Conduct violations, employers should not treat everyone the same; rather, they should treat similarly situated employees similarly.
"For example, you're not going to fire your chief financial officer that's worked for you for 20 years, who comes in late sometimes, but maybe you're going to fire the new receptionist for it, because the phones aren't getting answered for the first hour of the day. And those two employees are clearly not similarly situated," Savage points out.
Layoffs
Savage explains that a layoff is a termination, so calling a termination a "layoff" will not save an employer from a wrongful termination suit.
If an employer is looking to lay off a group of people, the employer will need to consider whether the layoff meets the legal standards of the federal and state Worker Adjustment and Retraining Notification (WARN) Act. If so, employers will need to provide 60-day notice, and other things will need to happen, depending on the size of the layoff.
If a layoff triggers WARN Act requirements, Savage advises that the employer meet with their legal counsel as it can get very complicated.
Even if a layoff doesn't trigger WARN Act requirements, Savage says that employers should ask themselves some of the same questions, like what's the legitimate reason that this particular group of employees was selected for the layoff versus some other employees? To help with this process, the CalChamber members can use the Termination Decision Checklist that may be very helpful.
School-Related Leaves of Absence
Now that the summer is winding down and children are returning to school, it is a good time to refresh employers on their obligations to employees with school-aged children, Roberts says.
There are two main kinds of school-related leave, Savage explains. The first is called school appearance leave. This is for employees who have to take time off to appear at their children's school in connection with a suspension. Sometimes a parent will show up for a suspension meeting or sit in class with their kid after they're allowed back in school.
The second leave is school activities leave and it applies to employers of 25 or more employees. The leave allows employees up to 40 hours off a year generally (no more than eight in any month) for things like school field trips or chaperoning, helping with a school play or to enroll a child in school or licensed childcare.
It is also available without the eight hour a month limit for school and licensed childcare emergencies, such as a flood or unexpected school closures.
While neither of these school leaves are paid time off by the employer, employees can choose to use paid leave available for them. Employers may require a note from the teacher.
Other than these two leaves, working parents may apply sick leave to care for a sick child, or, in extreme cases, take family leave for a child who is hospitalized or needs ongoing care.
Employing Minors
Many minors like to keep their summer jobs into the school year or find new ones. How does the start of school change the rules around child labor laws here in California, Roberts asks Savage?
The first and most important thing employers need to do is to verify that the minor has a valid work permit. Work permits expire five days after the end of each school year, so the work permit may need to be reissued, Savage points out.
The school year also reduces the total number of hours a minor may work each day and the spread of hours allowed.
Lastly, even if a minor has a valid driver license, minors cannot drive as part of their employment.
"So don't hire someone who is a minor as a delivery driver or even send them to the post office or to pick up doughnuts for the company meeting. They can't drive on public roads for work," Savage says.
CalChamber members can read more about Remote Workers and Telecommuters, Making a Disciplinary Decision, School Appearance and Activity Leave and Employing Minors in the HR Library. Not a member? Learn how to power your business with a CalChamber membership.