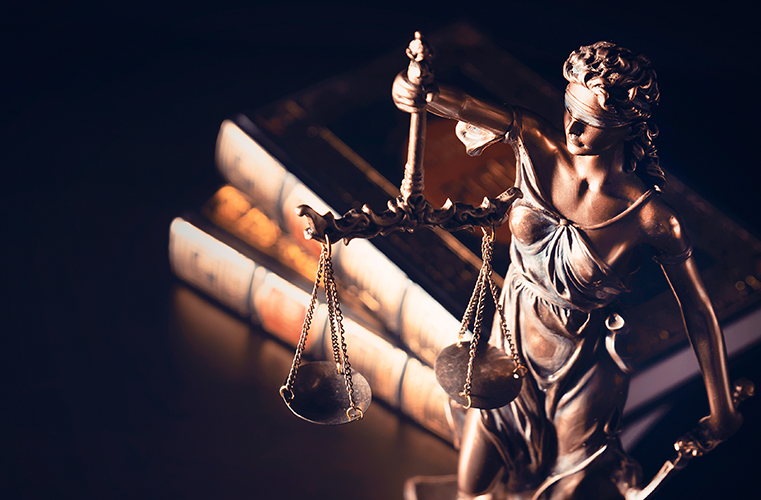 On July 17, 2023, the California Supreme Court issued a significant ruling around the Private Attorneys General Act of 2004 (PAGA), which authorizes "an aggrieved employee" to bring a civil action against an employer on behalf of themselves and other current or former employees, acting as a proxy or agent of the state.
The July 17 ruling keeps the door open for plaintiffs whose individual PAGA claims have been compelled to arbitration to pursue representative (non-individual) PAGA claims in court (Adolph v. Uber Technologies, Inc., No. S274671 (July 17, 2023)).
As previously reported, the significance of this case provides clarity around the applicability of last year's United States Supreme Court Viking River Cruises v. Moriana decision, ultimately departing from the high court's holding.
Adolph v. Uber Case
Plaintiff Erik Adolph worked as a driver for the defendant, Uber Technologies, Inc., delivering food to customers through the company's Uber Eats service. As a condition of his employment, he was required to accept the technology services agreement that bound him to that agreement's arbitration provision, requiring him to arbitrate his individual claims against Uber. In October 2019, Adolph sued Uber, alleging individual and class claims for relief under Labor Code section 2802 and the Unfair Competition Law. He claimed he and other Uber drivers were misclassified as independent contractors rather than employees and as a result, were owed reimbursement for necessary business expenses.
Adolph's complaint went through a couple of amendments, and ultimately retained only a claim for civil penalties under the PAGA based on the misclassification theory. The trial court granted Adolph's request for preliminary injunction, preventing arbitration from proceeding. Uber filed a second motion to compel arbitration as to Adolph's independent contractor status and the arbitration agreement's enforceability. The trial court denied the motion and in April 2022, the Court of Appeal affirmed on the basis that PAGA claims were not subject to arbitration, and arbitration agreements purporting to waive PAGA claims were unenforceable.
In May 2022, Uber filed a petition for review with the California Supreme Court, but before Adolph could answer, the U.S. Supreme Court held in Viking River that an employee's individual PAGA actions could be separated from their non-individual PAGA actions and compelled to arbitration, leaving the non-individual claims to be dismissed for lack of standing.
Viking River Decision, Application
More specifically, the Viking River ruling means the Federal Arbitration Act (FAA) preempts California Supreme Court case law (Iskanian v. CLS Transportation Los Angeles LLC, 59 Cal.4th 348 (2014)) that prohibits the division of PAGA actions through an arbitration agreement.
However, Viking River left undisturbed Iskanian's rule that non-individual, representative PAGA claims cannot be compelled to arbitration: The U.S. Supreme Court in Viking River found that since the plaintiff's individual claims could be compelled to arbitration, she would then lose standing as to the non-individual claims left in court. But the win was a tepid one, given that the California Supreme Court would ultimately have the final say as to how having individual claims compelled to arbitration impacts a plaintiff's standing to pursuing the non-individual claims.
Shortly after Viking River was decided, several California Courts of Appeal held that a plaintiff doesn't lose standing to pursue non-individual PAGA claims just because their individual PAGA claims had been compelled to arbitration.
In looking at the California appellate cases, the California Supreme Court in Adolph v. Uber agreed and held that a plaintiff who files a PAGA action with individual and non-individual/representative claims doesn't lose standing to litigate the non-individual claims in court just because the individual claims have been compelled to arbitration. This means an employee who has their individual PAGA claim compelled to arbitration will still be free to pursue any representative PAGA action through litigation in civil court — officially departing from the U.S. Supreme Court's Viking River decision and severely limiting its impact.
Whether Uber will further appeal remains to be seen.
An employee's standing to pursue non-individual claims may still be challenged, though. For example, the California Supreme Court recognized that if the arbitrator determines that Adolph is not an aggrieved employee — and the lower court confirms the determination and reduces it to a final judgment — then Adolph could no longer prosecute his non-individual claims due to lack of standing.
At this point, California employers will need to be prepared to defend both their employees' individual PAGA claims in arbitration and the non-individual claims in court. And because the validity of arbitration agreements, particularly in the employment context, are frequently challenged, employers utilizing such agreements should have them reviewed by legal counsel, especially now through the lens of this latest California Supreme Court ruling and the impact it would have on the length and overall cost of defending such claims.
The topic of PAGA continues to be an area of concern for employers and may continue to evolve through future court decisions or ballot initiatives, or both. CalChamber will continue to provide updates as this area of law develops.
Bianca N. Saad, Vice President of Labor and Employment for Content, Training and Advice, CalChamber
CalChamber members can read more about the Private Attorneys General Act in the HR Library. Not a member? Learn how to power your business with a CalChamber membership.