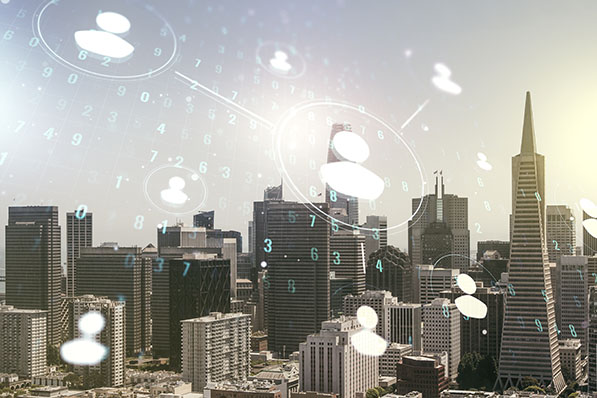 Remember — employers covered by San Francisco's Fair Chance Ordinance or Health Care Security Ordinance (or both) must submit their Employer Annual Reporting Form to the Office of Labor Standards Enforcement (OLSE) by May 1, 2023.
San Francisco's Fair Chance Ordinance applies to employers who:
Are located or doing business in San Francisco; and
Have five or more employees, regardless of whether those employees are all located in San Francisco.
San Francisco's Health Care Security Ordinance applies to businesses who:
Employ one or more workers within the geographic boundaries of the city and county of San Francisco;
Are required to obtain a valid San Francisco business registration certificate; and
Are a for-profit business with 20 or more employees, or a nonprofit organization with 50 or more employees.
The following businesses do not need to fill out an Employer Annual Reporting Form:
Businesses with less than five employees in each of the four calendar quarters of 2022 who don't have a contract with the city and county of San Francisco; and
Businesses with no employees within the geographic boundaries of San Francisco (including employees working from home in San Francisco) in 2022.
Employers do not need to notify the OLSE if they're not required to submit the form — no further action is required.
Before starting the form, covered employers should thoroughly read the instructions because once you begin the process online, you will not be able to save it and return to it later. Employers can refer to this form preview so they can determine what information they'll need to complete it.
Employers subject to the San Francisco Health Care Security or Fair Chance Ordinance should make sure to accurately complete and submit the Employer Annual Report Form by May 1, 2023, or a penalty of $500 per quarter will apply.
Employers can visit San Francisco's Employer Annual Reporting Form webpage for more information, including preview pages, instructions, a video guide, and resources for self-funded employers. More information on the Fair Chance and Health Care Security Ordinance is available on their respective pages through the OLSE website.
Sarah Woolston, Employment Law Counsel/Subject Matter Expert
CalChamber members can read more about the San Francisco Fair Chance Ordinance and the San Francisco Health Care Security Ordinance in the HR Library. Not a member? See what CalChamber can do for you.