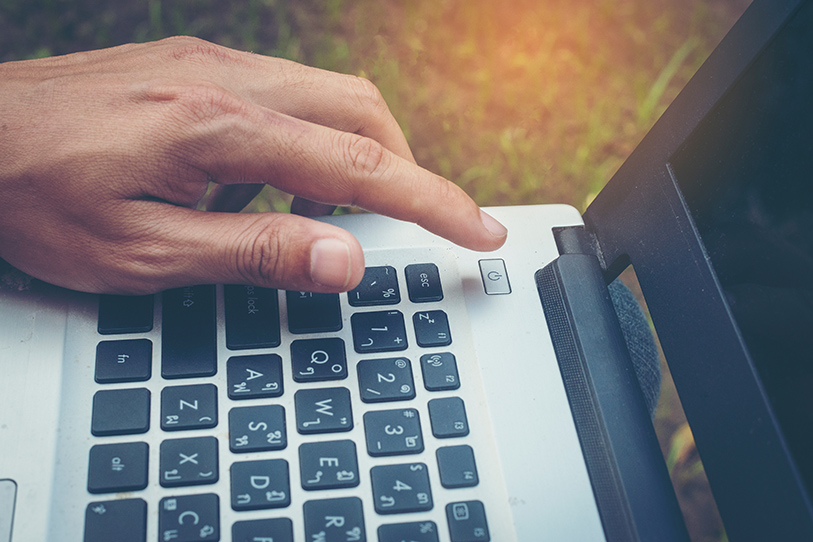 Many employers have moved to timekeeping systems accessible on employees' computers, but often an employee must first turn on, or "boot up," their computer before they can access both their company's timekeeping system and other applications related to their primary work. So, should an employee be paid for the time spent waiting for a computer to boot up? This was the question that the Ninth Circuit recently answered in Cadena v. Customer Connexx, LLC, 51 F.4th 831 (9th Cir. 2002).
Cariene Cadena worked for Customer Connexx, a call center in Las Vegas, to provide customer service and scheduling for an appliance recycling business. Customer Connexx required employees to clock-in on timekeeping software before accessing other programs. Once clocked in, employees could then access various software programs to perform their jobs, including software that functioned as their phone over the computer because employees didn't have physical phones. Employees were not assigned a computer workstation, and, depending on the age of the computer they sat down at, the average time to boot up their computers and access the timekeeping software was approximately six to 12 minutes.
Under the Federal Labor Standards Act (FLSA) and Nevada law, Cadena brought a class action lawsuit against Customer Connexx alleging that she and other similarly situated employees should be compensated for that time spent waiting for their computer to boot up and launch the timekeeping system allowing them to clock in. The trial court ruled in favor of Customer Connexx because booting up computers and launching the timekeeping systems were not the employees' principal job duties — answering customer service calls and scheduling were — and booting up their computer was not integral nor indispensable for that task. Cadena appealed.
The FLSA doesn't require compensation for activities related to commuting to and from the workplace where the principal job duties will be performed as well as any other activities that are preliminary or postliminary to the principal job duties. Therefore, the FLSA only requires compensation for activities that are "integral and indispensable" to the principal activities. Some examples of compensable preliminary activities include knife sharpening for employees who primarily butcher animals, or oiling or cleaning machines that are then used according to their purpose. However, time spent just waiting to perform their first principal activity is not compensable.
For the Ninth Circuit, the key question is whether booting up the computer is integral and indispensable to the employee who needs to receive phone calls over the computer and schedule appointments using computer software. Because the job cannot be performed without access to an operational computer, the Ninth Circuit found that booting up their computer is integral to their role as customer service agents.
Interestingly, the court limited its holding to the facts of this case — only a situation where an employee reports to a physical worksite to boot up a computer — and declined to extend the ruling to remote work situations or situations where the employee uses their personal computer.
Even though California falls under the Ninth Circuit, California employers should be aware that California law is more expansive when it comes to compensable time. As previously seen in the Troester v. Starbucks decision, employees need to be compensated for any time under the employer's control, even when the amount is small and off-the-clock. But for those employers with employees spread out across other states, Cadena should encourage them to continue to audit their timekeeping practices to ensure all compensable time is captured.
Matthew J. Roberts, Labor Law Helpline Manager, Employment Law Counsel/Subject Matter Expert
CalChamber members can read more about Timekeeping and Recording Guidelines in the HR Library. Not a member? See what a CalChamber membership can do for you.