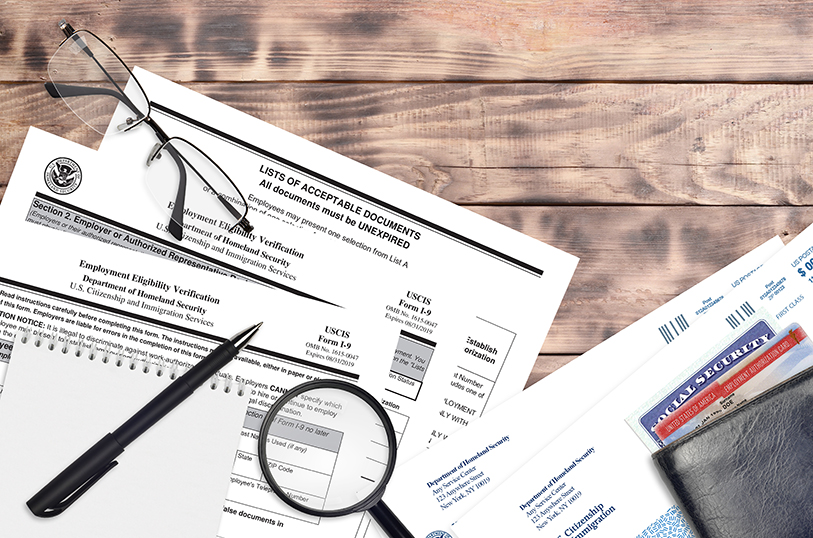 On October 11, 2022, the U.S. Department of Homeland Security (DHS), U.S. Immigration and Customs Enforcement (ICE) announced it was once again extending the Form I-9 document inspection flexibilities first announced in March 2020 — this time until July 31, 2023.
This deferment of physical presence requirements for employers that have employees "taking physical proximity precautions due to COVID-19" was extended several times throughout 2020 (on May 14, June 16, July 18, August 18, September 14, November 18 and December 23) and 2021 (January 27, March 31, May 27, August 31 and December 20), and now twice in 2022 (April 25 and October 11).
Under these guidelines, employers whose workforce is operating remotely may inspect the Section 2 identity and employment eligibility documentation remotely — via video link, fax or email, for example — within three business days of hire, and the employer must retain copies of these documents.
This provision only applies to employers and workplaces operating remotely — no exceptions will be made if employees are physically present at a work location. Once normal business operations resume, employees whose documents underwent remote verification must report to their employer within three business days for official in-person document verification.
While this most recent extension was made due to continued safety precautions related to COVID-19, ICE seeks to permanently expand this flexibility and is still seeking public comment on the idea of "making permanent some of the current COVID-19 pandemic-related flexibilities to examine employees' identity and employment authorization documents for the Form I-9."
Comments on this proposed rule are still being accepted via the Federal eRulemaking Portal — the comment period ends on October 17, 2022.
Jessica Mulholland, Managing Editor, CalChamber
CalChamber members can read more about the overall verification process in HR Library's Form I-9: Verifying Eligibility. Not a member? See how CalChamber can help you.