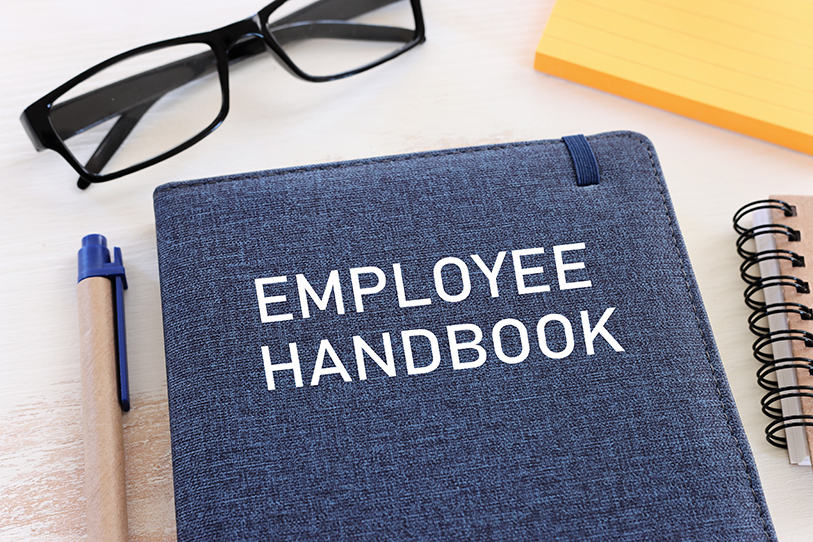 Unbeknownst to some, California law doesn't require employers to have an employee handbook. But the benefits of creating and maintaining an employee handbook are many — not only for employees, but also for employers themselves.
For instance, handbooks can serve as a comprehensive reference for employees — both new hires and those who've been on the job for years — helping them understand the company's policies, procedures and benefits. They're also an excellent way to educate supervisors and managers on company policies, which is extremely important as it relates to the fair and consistent application of company polices, which a well-written handbook can promote.
Another huge benefit of creating and maintaining an employee handbook is that the handbook serves as legal protection for employers. Simply having a handbook, however, isn't enough — employers must do their best to follow and implement company policies. Employers should review and update their handbooks regularly, such as when provisions haven't worked well, business practices change, or to stay in compliance with California's ever-changing employment laws and regulations.
Our latest free white paper, Employee Handbooks: A Workplace Essential, includes:
Detailed benefits of a well-written handbook;
Potential pitfalls of a poorly drafted handbook;
The importance of applying policies in a fair and consistent manner;
How the handbook can serve as legal protection;
Details about revising and updating the employee handbook; and
Where to start if you don't yet have an employee handbook.
And keep in mind that CalChamber's Employee Handbook Creator (EHC) makes handbook creation and revision a breeze with its guided questions, fully customizable policies and email alerts following policy updates (along with an updated policies list within the EHC app itself).
The Employee Handbooks: A Workplace Essential white paper is now available for nonmembers to download. CalChamber members can access this white paper on HRCalifornia. Not a member? See how CalChamber can help you.