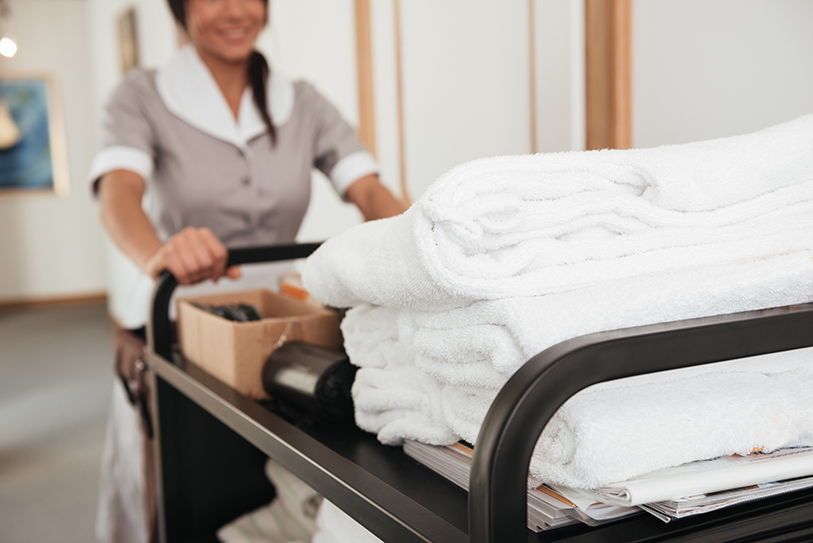 California's limited COVID-19 right of recall law (SB 93) has been in effect since Governor Gavin Newsom signed it on April 16, 2021 — and the California Labor Commissioner recently released guidance that answers some of employers' questions about it. As more and more employers reopen after moving Beyond the Blueprint, this law has become increasingly important, so the guidance is especially helpful.
The law established a limited "right of recall" obligation for employers in certain industries — hotels, private clubs, event centers, airport hospitality operations and building services — that requires them to recall employees laid off due to COVID-19 when employers re-open and job positions become available again.
More specifically, before hiring new employees, covered employers must offer laid-off employees — who worked for them for six months or more in the 12 months preceding January 1, 2020, and whose most recent separation was due to a COVID-19 pandemic-related reason — positions for which they are qualified. Laid-off employees are qualified for a position if they held the same or similar position at the time they were laid-off, and they must be hired back in order of seniority based on date of hire.
Covered employers must give laid-off employees five business days to respond to offers of reemployment and must comply with specified recordkeeping requirements.
The Labor Commissioner's new guidance provides some clarifications on the law's requirements, including which employers are covered under the law; details about how to recall employees, required documentation and recordkeeping requirements; and enforcement issues.
For example, the Labor Commissioner confirmed that, for the purposes of recalling employees, seniority is based on date of hire and not job seniority. When recalling laid-off employees, employers can either make a single offer to the employee with the most seniority or make multiple contingent offers to a group of qualified employees. But, if multiple employees accept, the employer must hire the individual with greatest seniority.
The guidance also clarifies that even if a laid-off employee turns down a job offer, the employer must offer that individual subsequent jobs it's looking to fill. In other words, as each new position becomes available, the employer must notify and offer the jobs to all qualified laid-off employees, including those who previously declined an offer to be re-hired.
The Labor Commissioner's guidance also answers questions regarding enforcement and reminds employers that they may also be subject to local right of recall ordinances. Employers covered by this law should review the new guidance to ensure compliance.
James W. Ward, Employment Law Subject Matter Expert/Legal Writer and Editor
CalChamber's Coronavirus Resource page contains key COVID-19 updates; current information on new labor laws and ordinances; and links to popular COVID-19-related articles.