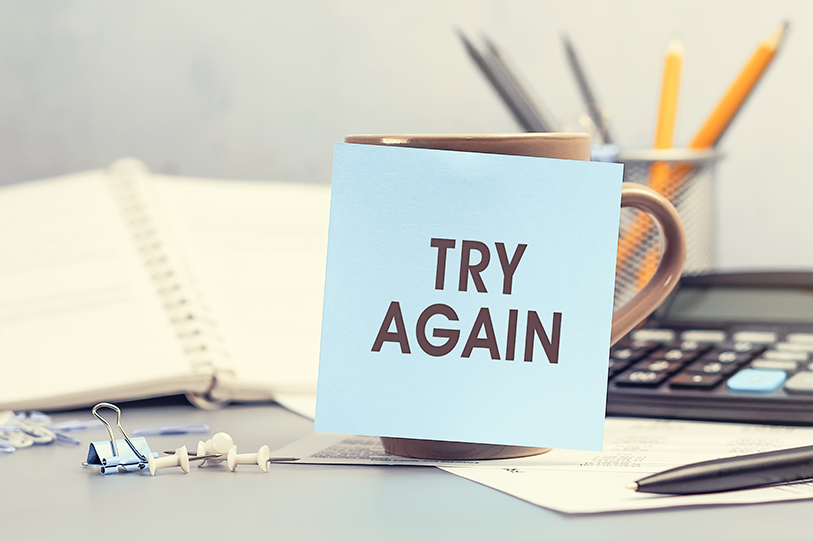 During an emergency meeting of the Occupational Safety and Health Standards Board (OSHSB) on June 9, 2021, the OSHSB withdrew their proposed revisions to California's COVID-19 Emergency Temporary Standard and will consider another round of revisions in the very near future. This means that, while the state moves "Beyond the Blueprint" on June 15, California workplaces must still comply with the existing temporary standard requirements, including required face coverings, physical distancing and all the rest.
If you're getting a sense of déjà vu, it's because we've been here before.
The California Division of Occupational Safety and Health (Cal/OSHA) and the OSHSB have been working on these emergency temporary standard revisions for a while, a development eagerly anticipated by employers hoping for a return to normal operations as COVID-19 cases continue to fall. However, they haven't been able to keep up with the new state and federal guidance since, over the past month, proposed emergency temporary standard revisions were already out of sync with the latest information.
Cal/OSHA initially proposed amendments to the standard on May 7, 2021, and the OSHSB was scheduled to vote on the new proposed text on May 20. Agency staff, however, requested that the OSHSB delay its vote so Cal/OSHA could make it more consistent with recent CDC guidance.
On May 13 — one week before the OSHSB was supposed to vote on the revised standard — the CDC updated its guidance, allowing fully vaccinated individuals to go without masks in certain settings. Then, on May 17, California Health and Human Services Agency Secretary Dr. Mark Ghaly announced that starting June 15, "California plans to implement the CDC's guidelines around masking to allow fully vaccinated Californians to go without a mask in most indoor settings."
Pointing to these recent developments, Cal/OSHA stated that, "it is important to revisit the proposed COVID-19 prevention emergency regulations in light of this new guidance." And added that, "The Division will limit any potential changes to consideration of the recent guidance, in order to make possible a targeted effective date of June 15, 2021." In response, the OSHSB delayed its vote in order to give Cal/OSHA time to make changes.
On May 28, Cal/OSHA published its new proposal for the OSHSB to consider at an emergency meeting on June 3, 2021. After a day-long meeting that included hours of public testimony and internal deliberations, the OSHSB initially rejected the changes, expressing concerns about the revisions and their inconsistency with recent guidance from the CDC and the state's June 15 "Beyond the Blueprint" reopening plan. Then, after additional discussion, the OSHSB reversed itself, ultimately adopting the revised standard and creating a subcommittee to work quickly to address the remaining concerns. The revised emergency temporary standard was scheduled to go into effect on June 15, 2021.
Then, in another turn of events, on June 7, 2021, the California Department of Public Health reiterated to OSHSB the state's intent to modify its face coverings requirements to align with the CDC, which is that, as of June 15, face coverings will no longer be required for fully vaccinated Californians in most public settings.
This conflicted with the revisions adopted on June 3, which still required fully vaccinated employees to wear face coverings when in the same room as unvaccinated employees.
In response, the OSHSB called another emergency meeting on June 9, 2021, where it heard briefings from the CDPH and Cal/OSHA, as well as additional public comment on the issue. In light of the new information, the OSHSB voted to withdraw the revisions previously adopted on June 3, which had not yet become effective, so further revisions could be made.
Despite the fits and starts, with the state's new guidance in hand, Cal/OSHA is expected to make further standard revisions that the OSHSB will consider in the very near future, likely as early as their regular meeting scheduled for June 17, 2021. If the OSHSB approves a new proposal on June 17, 2021, the revised emergency temporary standard could take effect by the end of June.
What changes will be made? Based on the earlier proposals from Cal/OSHA, employers have a good idea of what the revised standard will look like. Revisions will integrate COVID-19 vaccinations, creating exceptions to certain emergency temporary standard requirements for fully vaccinated employees. As previously reported, the amendments will also change certain provisions related to physical distancing, face coverings, workplace exclusions, Personal Protective Equipment, workplace outbreaks and others.
Until then, the original COVID-19 emergency temporary standard remains in effect, meaning that while the state may be reopening on June 15, Cal/OSHA's workplace requirements — such as face coverings and physical distancing — must be followed for the time being.
CalChamber will continue to keep employers up to date as circumstances develop.
James W. Ward, Employment Law Subject Matter Expert/Legal Writer and Editor
CalChamber members can read more about the COVID-19 emergency temporary standard in IIPP and COVID-19 in the HR Library. Not a member? See how CalChamber can help you.